National, Back Page
Great benefits in rooftop gardening, nurseries
---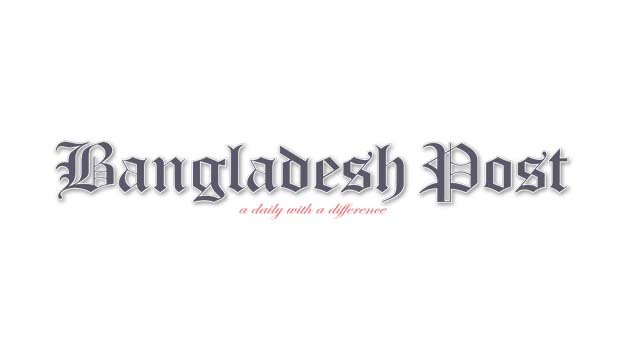 Many Dhaka residents recently have been showing interest of decorating their rooftops with beautiful greenery.
Apart from the aesthetic appeal, this has some major benefits such as cooling down the atmosphere, improving air quality and it could even provide an organic source of food for some people.
Last year, Dhaka North City Corporation (DNCC) Mayor Md Atiqul Islam announced that a 10 percent holding tax rebate would be provided for dwellers who are actively involved in rooftop gardening in order to encourage the practive.
"I believe this should not just be limited to the north of the city; this should be done all over Dhaka", said Syeda Rizwana Hasan, executive director of Bangladesh Environmental Lawyers Association (BELA).
"Rooftop gardening should be made mandatory by housing societies and not discourage it considering an invasion of space. The benefits not only include cooling or purifying the air but also creating a healthy and communicative society. Not only flowers or fruits but it could be a good source of hygienic vegetables for a household", she added
According to experts, areas where rooftop gardening is popular are likely to have a lower temperature. The gardens contribute to keeping the atmosphere cooler during hot days. Temperature is said to be around 2 to 5 degrees lower as a result of the greenery.
Syed Zharif U Ahmed, founder and general secretary of Bangladesh Environmentalist Society (BES) told Bangladesh post that rapid urbanization has decreased open spaces and trees in general.
He said that successive authorities have failed to properly tackle the issue hence rooftop gardening can play a vital role here. Climate change and its issues are generally not taken seriously enough but we can take a small step by encouraging more citizens and promoting more gardens in residents
However, some residential or commercial spaces feel that setting up gardens means investing a large amount of time, effort and also money. Commercial offices argue that it becomes an additional responsibility for the already busy staff members and the space that needs to be allocated could be used for some other official purpose. Although some points could be made against the idea, it cannot be disregarded that the benefits of urban gardening outshine the drawbacks.