National, Back Page
Govt bans motorcycles on Padma Bridge
---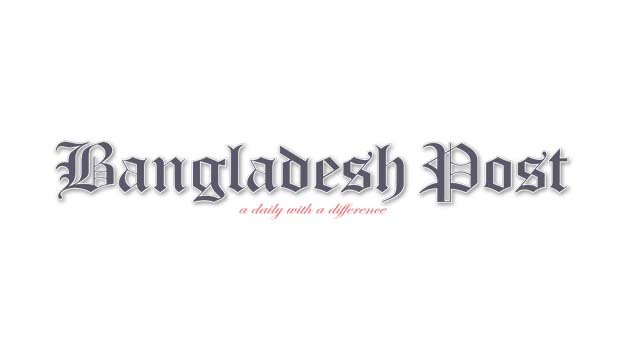 The government has banned the movement of motorcycles on the Padma Bridge until further order in the wake of congestion and complete disregard for the rules by people on the newly inaugurated structure.
The Bridges Division announced the decision that was effective from 6 am on Monday. Although the notice did not mention any reason, the huge rush of motorcycles that stalled traffic on a long stretch of the bridge for hours had apparently forced the authorities to impose the ban.
Bridges Secretary Md Monjur Hossain later said the authorities fear accidents may occur due to an excessive number of people crossing the bridge by motorcycle. "They are travelling in a risky manner."Many people completely ignored the rules that disallow people to stop in the middle of the bridge or get down from their vehicles to take pictures or shoot videos.
On the first day of the opening, it turned out the number of people who came to visit the new bridge itself was far greater than the people who actually had somewhere to go by using the bridge.
Police tried to stop the crowds from gathering on the bridge several times, but failed to do so, prompting the government to issue another notice reminding the people of the rules. On the first day of the traffic movement, two youths were killed in an accident on the Padma Bridge while riding their bikes. Later on the night, the government banned the movement of motorcycles on the Padma Bridge for indefinite period.
Prime Minister Sheikh Hasina inaugurated the Padma Bridge around 12 noon on Saturday. He then crossed the bridge paying toll. All types of traffic started crossing the Padma Bridge from 6 am on Sunday.
After then more than half a lakh vehicle have crossed the Padma Bridge in the first 24 hours, most of them are motorcycles.
To control the situation, the bridge department has banned the movement of motorcycles through the Padma Bridge. Padma Bridge Authority said, many people have gathered in front of the toll plaza with their bikes since Monday (June 27) morning.
The administration and the bridge authorities are in a strict position to abide by the rules of bridge crossing. The administration is miking in the bridge area. Biker Mamun Said, road accidents can occur.
Prohibiting bikes because of the problems that occurred on the bridge is not the right decision, Mamun added.
In the morning, the bridge authorities informed the bikers that a ferry has been arranged for motorcycles. However, the bikers complained that no ferry was available. They said, if 150 motorcycles are not gathered together, they are not being taken to the ferry.
BIWTC Shimuliaghat Manager (Commerce) Mohammad Faisal said the movement of motorcycles on the Padma Bridge was stopped. As a result, many motorcycles gathered at the shimuliaghat. In this situation, a ferry named 'Kunjalta' with 119 motorcycles left Shimuliaghat of Munshiganj from Roro Ghat No. 3 to Majhikandighat around 10 am on Monday (June 27).