National
Freedom fighters to get ID card from March
---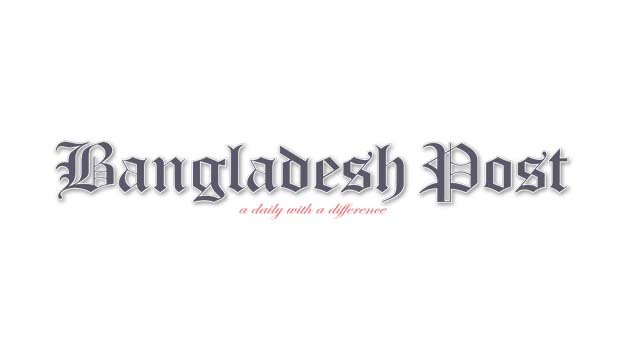 Regional Correspondent
Liberation War Affairs Minister AKM Mozammel Haque has said every freedom fighter should bring 9 months of practical experiences and events to the children and relatives. Without it, the next generation will forget the exact history of the freedom fighters. Freedom fighters will get ID card from next March.
The government has decided to make a quality home for freedom fighters. In the next year, a total of 14 thousand freedom fighters will get a home which will cost Tk 16 lakh each. For this, Bangabandhu's daughter Prime Minister Sheikh Hasina government has allocated Tk 2300 crore.
He said this while addressing as the chief guest in inaugurating the Newly constructed three-storeyed freedom fighter complex at Monirampur upazila in Jashore on Saturday afternoon.
In memory of Bangabandhu Sheikh Mujibur Rahman, Minister AKM Mozammel Haque said, "If Bangabandhu was not born, Bangladesh would never be recognized as an independent state. He made public opinion all over the world on behalf of this country, despite repeated imprisonments during and before the war. As a result, we have got an independent state. Bangabandhu's daughter Prime Minister Sheikh Hasina has set Bangladesh at the door of the world as a model of development.
The minister said the BNP has tried to campaign for Ziaur Rahman as the proclaimer of independence. Zia, however, refused to participate in the liberation war under the Mujibnagar government. He said,Sheikh Hasina's government is going to observe Mujib year in the next 2020.Monirampur upazila administration organized the programme while state minister for Local Government,Rural Development and Cooperative Swapan Bhattacharya,Vice-president of district Awami League freedom fighter Khayrat Hossain,Monirampur Upazila Parishad Chairman Nazma Khanam, director of Upazila freedom fighter complex's construction project Abdul Hakim, Executive Engineer of Jashore LGED Mirza Mohammad Ikhtear Ali, Upazila AL president and Municipal Mayor Kazi Mahmudul Hasan,secretary of Upazila AL lectarur Md.Faruque Hossain,Additional Police Super Tauhidul Islam and former commander of district Mukti Joddha sangsad Rajek Ahmed were among others present in the inaugural session. Manirampur Upazila Nirbahi Officer (UNO) Ahsan Ulah Sharifi presided over the function.
In the noon, the 'Liberation War Memorial' was inaugurated in memory of Shaheed Mitra and freedom fighters at Khajura in Jashore Sadar Upazila. During the inaugural session, Minister for war Liberation Affairs AKM Mozammel Haque spoke as the chief guest. He said a new list of freedom fighters will be released in January. Speaking to the freedom fighters, the minister said, "Joy Bangla is the slogan of our liberation war. You teach your children well the history of the war of liberation. If they follow the slogan 'Zindabad', we will no longer be honored. Local UP chairman SM Afzal Hossain presided over the function while LGRD minister Swapan Bhattacharya,Jashore-3 constituency MP Kazi Nabil Ahmed, district Awami League president Shahidul Islam Milon, Former commander of district Mukti Joddha sangsad Rajek Ahmed spoke among others on the occasion.