Country
Female workers in Char areas face inequality
---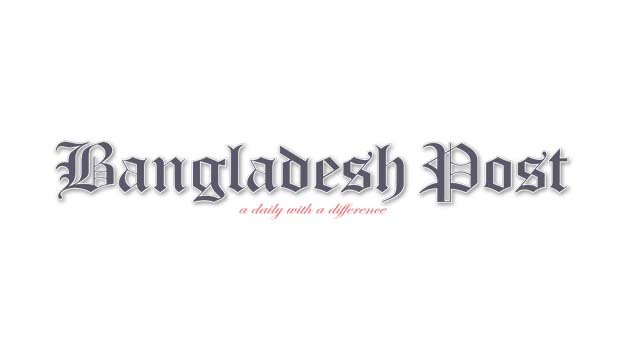 Today is March 8, International Women's Day. With the theme of 'Women's Health and Awakening' in mind, this time around the world, including Bangladesh, all kinds of programmes including meetings, seminars and human chain are being celebrated with the conviction of equal contribution of men in building a happy, prosperous and democratic world by ending all forms of discrimination and injustice against women. Still, women in the northern chars of Rangpur division are being forced to work under the sun and sell their labor in the fields for cheap wages.
The country is moving forward rapidly. Today, women are also involved with this slogan of development of Digital Bangladesh. Development is impossible without them. But lately, especially in the north, the number of women workers is increasing at an alarming rate. Despite the inequality in the payment of wages, they are basically forced to pay the loan installments and they are selling their labor in the fields by giving up the illusion of children and family.
About 50,000 families live in the char areas of Rangpur including the Teesta Defense Dam. These once prosperous families have become destitute due to river erosion and have somehow found a place to live in the areas adjacent to the Teesta. Selling labor is their only means of livelihood. As there is no work in the area at different times of the year, the heads of families rush to different districts of the country including Dhaka, Sylhet and Chattogram in search of work. Even then, families are trapped in the debt trap of private companies due to various adversities including rising commodity prices. For this reason, women are selling their labor in the field.
Upon investigation, it can be seen that the festival of harvesting winter crops including potato, tobacco and mustard is going on everywhere including the Teesta char areas. And women workers are engaged in these activities. About 50 women workers were working together to pick potatoes at Ichli Char of Gangachara Union in Rangpur. At that time, Nilufa Begum, Zarina Begum, Josho Mai, Alema Bewa said, they get only 200 Tk for work every day from 8 am to 6 pm. Male workers are paid Tk for equal work. Julekha, Chhurtan Nesha and Sabjan Begum of Sankardaha Char said that for the first time in their family life, they are selling labor in the field. When asked about the reason, they hid their faces in the area and said, "I cannot pay the installment every week without the job. I would have died if I along with hundreds of women in the area had not done the work.'
According to the research, there are no needy families in the char areas who have not taken small loans from non-governmental organizations (NGOs). Some have also taken loans from multiple companies due to scarcity. They have to pay a loan of Tk 250 to Tk 1,000 per week. Beauty Begum of Jayramojha Char said that she had taken a loan of Tk 10,000 from BRAC 6 months ago to marry her daughter. She said, 'I pay the loan installments on my own earnings.'
Jobeda Khatun said,' My husband works in different. He took a loan of Tk 15,000 from a private company in order to survive the overtime.' Dulal Mia, a UP member from Jayramojha area, said that at present the wage of a male worker in the area is 400 Tk. And if a woman is a worker, her wage is 200 rupees. Lottery UP Chairman Abdullah Al Hadi said the families in the char areas were trapped in the debt trap of various private companies.
They have to repay the loan installments on a weekly basis throughout the year. Confirming the issue of wage inequality, she said the number of women workers is increasing day by day due to debt. And the moneylenders are taking advantage of that opportunity.