Country
Farmers now grow mustard in Chalan Beel
---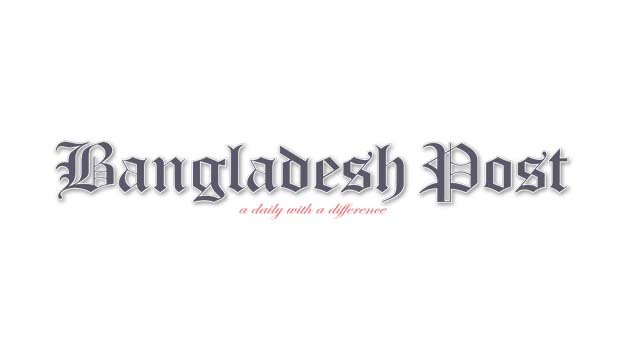 At one time only Iri and Boro paddies were cultivated in the relatively low lands of Chalanbeel inhabited areas of Pabna, Natore and Sirajganj districts.
Farmers in the area used to keep thousands of hectares of land fallow for a couple of months before planting Boro saplings after the rainwater receded from Chalan Beel.
For the last one and a half decades, most of the farmers have been cultivating high yielding mustard as an additional crop without leaving any fallow land behind.
Therefore, in the evolution of time, a revolution has taken place in the field of agriculture in this area.
With the surplus money that farmers are earning by cultivating mustard, the cost of cultivating Boro paddy is being covered up effortlessly. Even then, some surplus also remains from that.
As mustard is cultivated on a large area of land in this area, it is also contributing to reduce the import dependence of edible oil.
It has been learned that in recent years, mustard is being cultivated in different areas including Pabna's Chatmohar, Bhangura and Faridpur upazilas; Sirajganj's Tarash, Ullapara, Raiganj and Shahjadpur upazilas; Natore's Shingra and Gurudaspur upazilas; and vast lands of the Chalan Beel area.
In these areas more or less than 60,000 hectares of land is being cultivated with mustard for some years now.
To motivate the farmers of the area into cultivating mustard, the government has distributed free seeds and fertilizers as incentive among thousands of farmers.
In the current season, the mustard fields of Chalan Beel area have become monotonously yellow with abundant bloom of the bright yellow mustard flowers.
Although the mustard plants are attacked by insects in some areas when the mustard plants only held 5 to 6 leaves, the farmers are hoping that this time there will be bumper crop.
It has been possible to prevent the infestation of insects very quickly as the farmers as well as the officials of the agriculture offices of the concerned areas have been vigilant.
College teacher Abdul Khaleq of Nabin village in Chatmohar has planted mustard on three bighas of land this season.
He said some people in the area cultivate land and sow mustard while others cultivate mustard by scattering seeds on fallow land.
"Yield is about 7 mounds per Bigha of land. This time at the beginning of the season, insects were noticed eating mustard", he added.
Khaleq Mollah a farmer of Shonabaju area of Hundial said he profited about Tk 35,000 by cultivating mustard on two bighas of land last year.
Jasim Uddin, another farmer from Dakshin Shampur village in Tarash, said farmers in the area were benefiting by cultivating mustard on the land after the rainwater receded from the beel.
"Yield is about 7 mounds per Bigha. Farmers have been benefiting by cultivating mustard in this area for fifteen to twenty years", he added.
Saidul Islam, a farmer from Charsengram, said it costs Tk 3,000 to cultivate mustard on one Bigha of land and the profit is around Tk 15,000.
According to Chatmohar upazila Office of the Department of Agricultural Extension, mustard has been planted in 6,200 hectares of land in Chatmohar alone this season.
Chatmohar Upazila Agriculture Officer AA Masum Billah said high yielding mustard is being cultivated in about 70,000 hectares of land in the greater Chalan Beel area.
The average yield per hectare is 1.2 (one point two) ton. So far the weather has been favorable for mustard cultivation, he added.
Hopefully good yields will be obtained. If the farmers do not take effective steps to stop the infestation of insects, the yield may be less.
Many beekeepers set up honey boxes in the Chalan Beel area to collect honey during the mustard season. Collecting bee honey in full bloom increases mustard yield by 20 to 25 percent which is a boon for the farmer.