Country
Farmers bring revolution in vegetable cultivation
---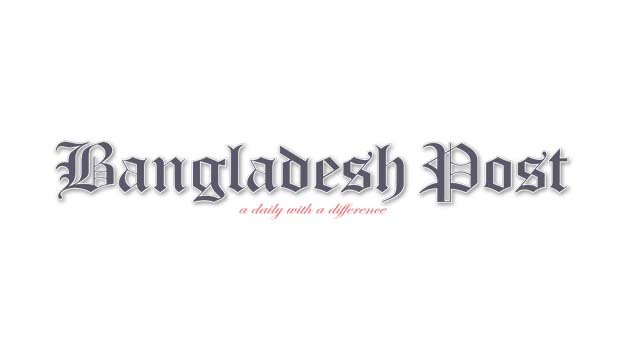 In 19 remote villages under Joynagar union under Durgapur upazila of Rajshahi, farmers have launched a silent revolution in vegetables production.
One can easily watch these massive vegetables fields stretched over miles after miles while walking through the roads of the villages. Not only in the fields of the villages but also in the outskirts of every house, roof tops and even on trees, different varieties of vegetables have been cultivated.
Visiting the area villagers were seen busy in taking care of the vegetables fields. Some were weeding the fields while others were pouring water at the foot of the plants. Many farmers were also seen to pluck advanced varieties of winter vegetables and were taking those to markets for selling.
It is learnt, Joynagar union is situated 12-kilometre far from the upazila sadar. The fields of the villages are filled with winter vegetables including Cauliflower, cabbage, Korolla, Pumpkin, Tomato, Brinjal, Gourd, Sweet Gourd, Bean, Cucumber and varieties of Spinach (Shak).
Sources said, in Joynagar union, a wholesale vegetables market known as 'Vegetables Palli' will be opened in the next month (November) where vegetables will be sold from 6-00 am to 10-00 am daily. Wholesale vegetables traders from Dhaka, Narayanganj, Cumilla and Sylhet will arrive there to purchase vegetables and to take those away on trucks. It is expected, 40 to 50 mounds of vegetables will be sold at the market daily during the season.
Durgapur DAE sources informed, there are 5,780 farmers-families in Joynagar union. Almost all those families are dependent on vegetables cultivation. They have been cultivating vegetables for generations. Vegetables are grown on 1,610 hectares of land in this union.
Upazila Agriculture Office has declared Chuniapara village of the union as 'Vegetables Village'. Farmers are growing environment friendly, insecticides free, safe vegetables in the union. Several 'Farmers' Field Schools' and 'Exhibition Plots' have been opened to advice farmers to grow safe, environment friendly vegetables.
Satahar Ali of Chuniapara village informed he cultivated Cauliflower on two bighas of land and hoped the vegetable will be ready for plucking within next 15 to 20-day. He said, it cost him Tk 40,000 to cultivate Cauliflower and he hopes to sell those at Tk 100,000 or more. He further mentioned, traders from Dhaka, Cumilla and Sylhet purchased the vegetables from his
field that is why he needs not go to the market with those products.