National
Family member arrested over Satkhira murder
---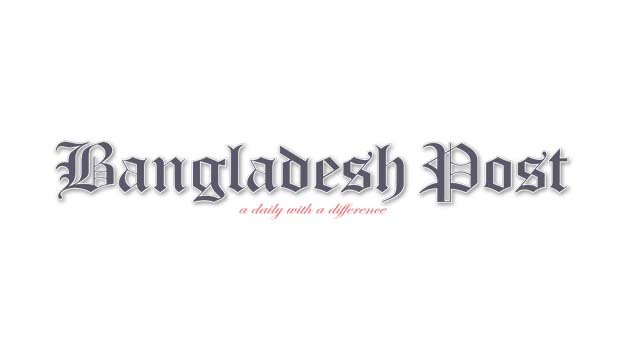 A family member was arrested in connection with four-murder at Kalaroa upazila in Satkhira. Police arrested Raihanul Islam, younger brother of Shahinur Islam, one of the victims, in the early hours on Friday. Police also quizzed him custody and sent him to the court.
The slit-throat bodies of four members of the same family were recovered from their house at Kalaroa upazila of in the early hours of Thursday.
The incident took place at Khalisha village in Helatala union of the upazila. The deceased were identified as Shahinur Rahman, 40, son of Shahajan Ali of Helatala Khalsa village, his wife Sabina Khatun, 30, son Siam Hossain Mahi, 9, and daughter Tasnim Taslima, 7. Only Shahinur's other four-month-old daughter Maria was left alive.
The initial idea of the police was that the miscreants broke the grill and entering the house hacked the four to death. Acting OC of Kalaroa Police Station Haran Pal confirmed the matter. However, the reason behind the murder has not been found yet.
Satkhira Superintendent of Police Mohammad Mostafizur Rahman, Additional Superintendent of Police Mirza Salahuddin and other senior police officials visited the spot.
Shahinur Rahman's younger brother Raihanul Islam was sleeping in another room of the same house on the night of the incident. He has been taken into police custody.
Before being taken to the police station, Raihanul Islam said, In the morning he heard the children groaning from the next room. He immediately went and found the door locked from the outside. Opening the door he found them in a severely injured condition. Shortly afterwards, the four of them died.
Sub-Inspector of Kalaroa Police Station Mofizul confirmed the matter from the spot and said, "Four people including Shahinur Rahman, were slaughtered in their house. It is believed that the killers entered the house through the roof door. The Police is working to unravel the mystery.
Meanwhile, Satkhira Deputy Commissioner SM Mostafa Kamal has taken charge of Maria Sultana, the four-month-old daughter of Raihanul. He has placed the child in the custody of Nasima Khatun, ward member of Helatala UP 4, 5 and 6. He went to the spot and announced that from now on the deputy commissioner has taken all the responsibility of the child.
Deputy Commissioner SM Mostafa Kamal said Nasima Khatun, a local female UP member, has been placed in charge of the only surviving four-month-old baby girl of the victim's family. She has been asked to take temporary care. Later, if the guardians demand, it will be resolved legally.