Country
Existence of Rangpur's Icchhamati river threatened
---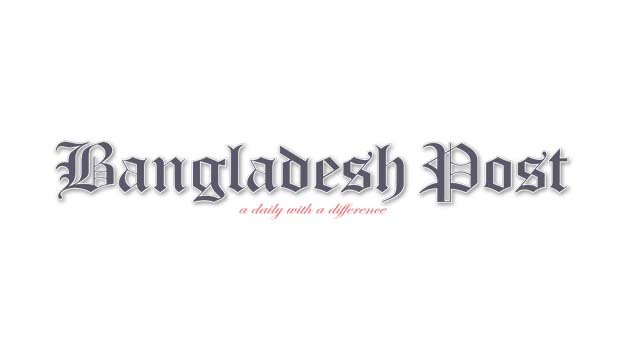 The people in Rangpur district have forgotten the name of Ichhamati River where the Ancient Rangpur town was born, beside the bank of Ichhamati River. Mahiganj, the largest port in the region, was built next to this ancient river. Numerous large ships used to come from abroad to this river as Mahiganj was a huge trading center. When the river Teesta changed its course due to heavy rains and floods in 18 AD, the flow of Ichhamati River decreased.
It is said that Pir Hazrat Shahjalal Bukhari (Rah.) Came to Mahiganj through Ichhamati River in a fish-like boat, hence the name of the area changed to Mahiswar, eventuali it became Mahiganj. At present, the name of this river is not in the list of Bangladesh Water Development Board. Now-a-day, a weak current of this river is flowing. The river is connected to Shyamasundari Canal to the west of Mahiganj area. To the north-west of Mahiganj, there is another end to the Nachniya Beel.
After investigation, it was found that government has not taken any action to revive the river yet. Even the Rangpur City Corporation has never taken any initiative to maintain the river flow. Those who have built new settlements along this river do not know the name of this river. However, the comment of the old people of the river bank is that the name of this river is Ichhamati. The original city of Rangpur was formed on the banks of this river.
Director of Riverine People and Begum Rokeya University Professor of Bangla Dr Tuhin Wadud in this context, said, Ichhamati is a traditional river. The development of Rangpur culture and construction of civilization is involved in this river. We must save such a river. It is possible to enjoy the beauty of this river not only in monsoon season but also in year around if the government works to protect this river and develop its beauty.
Upon asking, Dr Tuhin said that it is possible to revive a dead river from its current state. To this, authorities first have to start dredging the river properly. Then, additional artificial canals can be dug to connect the river with a bigger river. If it is done, water flow will again provide life to that river.
However, when contacted, officials of Rangpur City Corporation said that as its name is not on the list of Water Development Board, it was not possible for the officials to take steps to protect this river. But projects are underway to revive water channels in the region.