Sports, Cricket
Dhaka Premier League Cricket
Excitement ahead of second round
---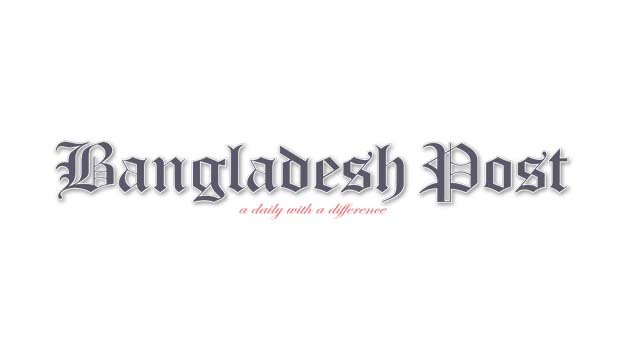 The super league of the Dhaka Premier League Cricket got excitement when the second round will get underway from today with top contenders are closely fighting to celebrate the title.
Abahani Limited, right now (before today's match) the table toppers will face Prime Bank at Khan Shaheb Osman Ali Stadium, Fatullah, second positioned Sheikh Jamal will take on Mohammedan Sporting Club at the BKSP Ground 3 when Legends of Rupganj and Gazi Group Cricketers will play at the Sher-e-Bangla National Cricket Stadium.
The championship-fight turned into exciting after the first round of super league matches when the reigining champions and the leaders Sheikh Jamal were pushed to second position after suffering defeat to fifth positioned Gazi Group Cricketers and Abahani moved up to top after defeating their arch-rivals Mohammedan Sporting Club.
Legends of Rupganj and Prime Bank have also a slim chance but there is a tough equation when they have four matches in hand and will have to win all fours and Abahani, Sheikh Jamal would have to be beaten in their remaining four matches.
However, Abahani will have to win the match to remain on top and if Sheikh Jamal will suffer second successive defeat, the Sky-Blue would go advantageous position with taking four points lead from their closest contenders.
In fact Abahani and the defending champions Sheikh Jamal are the top contenders with the former are leading the table.
If Abahani will suffer defeat any of their match before the last match against Jamal, they (Abahani) will even have chances to remain in the title race. But Sheikh Jamal, who have yet chances before to face table toppers Abahani, are in must win situation in all their matches. If they (Jamal) will lose even a match before the last encounter, no chance will be left for them to stay on the title race.
As Jamal have an advantage of winning the first leg match against Abahani, if they (Jamal) will win all their four remaining matches including the last encounter against Abahani, will be champions by virtue of head to head wins in both first and super leg matches against the rivals.
Meanwhile, relegation leg also got excitement with Agrani Bank Cricket Club and Shinepukur Cricket Club will fight to avoid the demotion.
Two teams, out of three teams of the relegation leg - Agrani Bank Cricket Club, Shinepukur Cricket Club and Dhaka Leopards will be relegated. But the Dhaka Leopards have already confirmed their fate to be relegated, as Agrani Bank and Shinepukur are remain on the race to escape the relegation.
Agrani Bank are in advantageous position with eight points but Shinepukur are in tongue-tied situation with four points and they (Shinepukur) will have to win rest of their two matches against Bank and Leopards.
If they (Shinepukur) will win both their matches against Leopards and Bank, will remain in the Premier League. In this respect Bank will be relegated.
But if Shinepukur will lose today's match against Dhaka Leopards, both of them will be relegated.