Education & Culture
Ensuring non-formal education to dropped out children stressed
---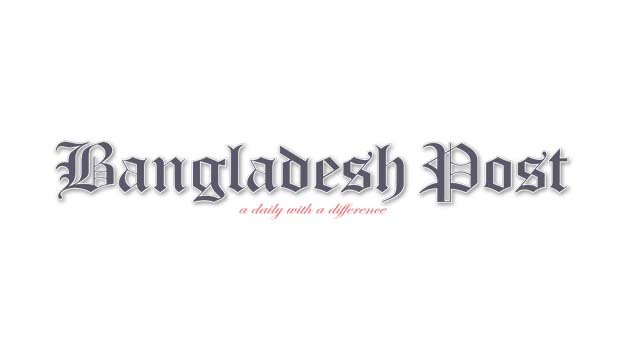 Speakers at a function underscored the need for ensuring non-formal education to the children for building an enlightened nation. "It is first foremost duty of us to bring all the children who have never enrolled in primary schools or dropped out from schools under the non-formal education programme of the government to take the nation ahead", they also said at the function held in Gaibandha on Wednesday.
They came up with the observation while participating in a district level experience and views sharing meeting at the conference room of the District Collectorate Building.
District administration in cooperation with, Satkhira Unnayan Sangstha (SUS), a partner voluntary organisation of Jagorani Chakra Foundation (JCF), arranged the function as part of Second Chance Education Pilot Programme of the Directorate of Non-Formal Education under the Ministry of Primary and Mass Education.
Deputy Commissioner (DC) Abdul Matin addressed the function as the chief guest and District Primary Education Officer Mohammad Hossain Ali was present as the special guest while Assistant Director of District Non-Formal Education Bureau Mehedi Akter presided over it.
District Information Officer Haider Ali, Director of Amar Bangla Bidyapith Nurul Alam, Programme Head of JCF M Firoz Rahman, Focal Person of the programme of SUS Abdus Salam, Regional Coordinator of Friendship Abdus Salam, Assistant Coordinator of SKS Foundation Ashraf Alam, and Journalist Sarker Mohammad Shahiduzzaman among others addressed the meeting.
District manager of SUS Obaidul Haque in his power point presentation said the second chance Education Pilot Programme would be implemented in Sadar and Sadullapur upazilas of the district by JCF in partnership with SUS till March in 2022 from October 2019.
A total of 10,020 learners including 5217 girls are in three and four classes at 334 learning centers of the upazilas and as many as 1270 learners who have passed from the learning centres are now studying at class five in government primary schools.
The learning centers under the programme practiced four models namely Ability-Based Accelerated Learning (ABAL) Model, Cohort Model, and Multi-Grade Model and SHIKHON Rural Model being implemented by brac, Save the Children in Bangladesh and Dhaka Ahsania Mission, he added.
DC Abdul Matin in his speeches asked the staff of the NGOs and teachers of the centers to be more serious and active to ensure quality teaching to the learners so that they could get admitted into class five of the government primary schools after passing class four from the centers.
DC also gave assurance of providing all types of administrative help and assistance to run the programme smoothly for making the programme a success.