Country
Ensure no Rohingya gets voter registration: Ctg DC
---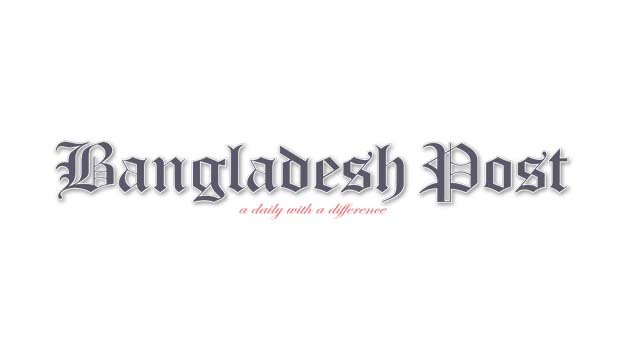 Chattogram Deputy Commissioner (DC) Mohammad Mominur Rahman said Rohingyas have been living in various places in Chattogram including Banshkhali, Satkania, Sandwip, Lohagara, Sitakunda, Jungle Salimpur and other places by hiding information. The process of updating the voter list will start across the country. The concerned people including the local people's representatives should be careful so that the Rohingyas do not get a place in the voters' list. Those who go from house to house and keep up to date with the voter list will also have to cooperate with accurate information about the Rohingyas.
He said this while addressing the monthly development coordination meeting of Chittagong District Development Coordination Committee held at Chittagong Circuit House on Monday morning.
He said that Union Parishad elections are scheduled to be held on June 15 in 21 different upazilas including 14 in Banshkhali upazila of Chattogram. The election schedule has already been announced in these unions. Necessary steps have been taken to conduct the elections in a fair and peaceful environment. Maximum security will be ensured at risk centers .
Deputy Commissioner said that all concerned should be more sincere in making the ongoing development works in Chattogram visually pleasing and standard. All government property that has been evicted will be listed and evicted in stages. The projects that are going to the Upazila Parishad from the Zila Parishad have to be implemented in a coordinated manner. Development activities in Chittagong will be accelerated with the sincere cooperation of all.
Deputy Commissioner Mohammad Mominur Rahman presided and Additional Deputy Commissioner (Overall) Muhammad Mahmud Ullah Maruf conducted over the meeting. The meeting was addressed by Zila Parishad Chief Executive Officer Shabbir Iqbal, Senior District Election Officer Md. Jahangir Hossain, Additional Superintendent of Police Md. Jahangir, District Muktijoddha Sangsad Acting Commander AKM Sarwar Kamal Dulu, Upazila Chairman AKM Ehsanul Haider Chowdhury Babul (Raozan), Hossain Mohammad Abu Tayyab (Fatikchhari), M Motaleb (Satkania), Chowdhury Mohammad Ghalib (Banshkhali), Faruk Chowdhury (Karnafuli), Mohammad Jasim Uddin (Mirsarai), Upazila Nirbahi Officer Shahina Sultana (Karnafuli), Sheikh Jobayer Ahmed (Anwara). , Saiduzzaman Chowdhury (Banshkhali), Md. Minhazur Rahman (Mirsarai), Md. Sabbir Rahman Sunny (Fatikchhari), Iftekhar Yunus (Rangunia), Nasreen Akter (Chandnaish), Fatema-Tuj Johra (Satkania), Deputy Director of Statistics Rahman, Deputy Director of Agriculture Extension Department Md. Akhtaruzzaman, Deputy Director of District Employment and Manpower Office Mohammad Zahirul Alam Majumder, LGED Executive Engineer AKM Amiruzzaman, Roads Department Executive Engineer Pintu Chakma, Public Works Department-1 Executive Engineer Rahul Guha, Public Works Division - 2 Executive Engineer Abhijit Chowdhury, Deputy Director of District Social Services Office Md. Wahidul Alam, Northern Divisional Forest Officer Mozammel Haque Shah Chowdhury, Deputy Director of Drug Administration Md. Shafiqul Islam, District Education Officer Md. Faridul Alam, District Primary Education Officer Md. Shahidul Islam, Municipal Mayor Mohammad Jobayer (Satkania), Zahurul Islam (Boalkhali), Md. Gias Uddin (Mirsarai), District Cultural Officer Moslem Uddin Sikder, District Children's Affairs Officer Nurul Abshar Bhuiyan were present.