Sports, Cricket
Ebadot's saga towards success
---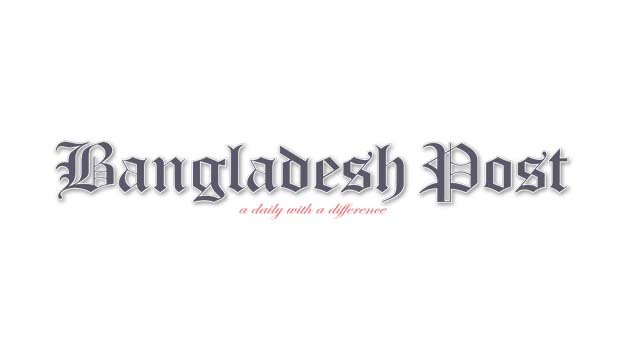 A stirring speech by the team director, a specific message from the captain, some encouragement from his team-mates, and a doting bowling coach. Those were some of the ingredients for Ebadot Hossain's match-winning performance in Bangladesh's fabulous Test victory against New Zealand. A day after that incredible feat, Ebadot spoke to ESPNcricinfo about how he, a struggling bowler worrying about a poor bowling average, turned things around.
You have come a long way since that pacer hunt in 2016.
I came out as the speedster from the pacer hunt in 2016. The BCB put me in the High Performance unit for three years. They trained me. I played in the A team, BCB XI, and gradually got to this stage.
How did you build towards your figures of 6 for 46 in the first Test?
I think we have to go back to the start of the tour. We were in quarantine for 10 days. On the day before our first training session, team director Khaled Mahmud Sujon sir addressed everyone with a speech. He said, 'We have not won a single match in New Zealand in 21 years. Does it mean we will always lose here? One team has to win here. I think this is Bangladesh's best team, and the one that beats New Zealand to create history'.
This speech inspired me a lot. I thought to myself, someone has to win here. It should be us, this group. Our captain [Mominul Haque], Mushfiq bhai [Mushfiqur Rahim] and Litton [Das] also spoke well. The fact that motivation works, this match is proof. I told myself that we will be the team that beat New Zealand on New Zealand soil. They are the world champions [of Test cricket], but if we give our best in the field, nobody can beat us.
During my second spell [on the fourth day], the support from my team-mates stirred me. I think I was doing anything I wanted with the ball. The captain told me, 'Bowl to your heart's content, we are with you'. I never looked back. Every ball, I bowled 140-plus.
That's the thing. You kept hitting one specific length, but how did you manage to bowl both spells around the same 140kph speed on the fourth day?
If you are fit enough as a fast bowler, you can do anything. Fitness is the first thing for a fast bowler. Part of my preparation was to play four first-class matches before the Test series against Pakistan. I wanted to improve my physical fitness and mental toughness through these four matches, and I think I bowled well against Pakistan as a result.
Initially, we were supposed to do three days of in-room quarantine in New Zealand before getting into practice. Unfortunately, we ended up in room for ten days. We obviously couldn't do any running but the BCB provided us with Theraband flex-bars and stationary cycles. I spent days and nights trying to remain fit. The conditioning coach Nick Lee and physio Bayezid bhai also helped us a lot, [so] all six fast bowlers are fit.