Country
Drug peddling going on unabated in Rajshahi
---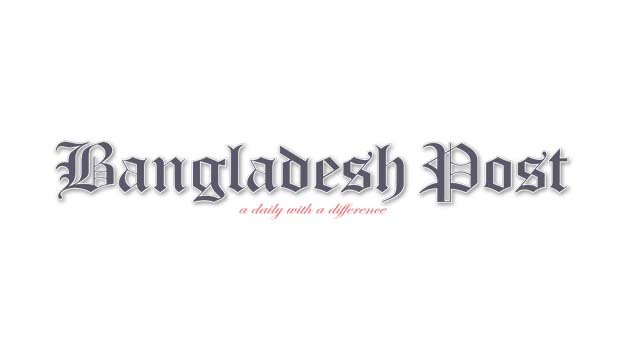 Despite an exorbitant prices of various drugs, the number of drug addicts in Rajshahi city and in various upazilas including in Bagha upazila is continually increasing.
It is learnt, in every corners and shades including in Rajshahi Court, entire areas beside the river Padma, Ghosepara, Tikapara, Dargapara, Rajshahi University, RUET, Rajshahi Medical College, Luxmipur, Railgate, Polytechnic, New Market, Alupatty, Binodepur areas of the city various kinds of drugs are easily available.
These banned drugs are openly seen to consume or take by the addicts, specially, inside various mausoleums. Though the prices of those drugs have increased manifold during recent times, the number of drug addicts and the drug related crimes is also increasing in the areas recently. Local elites of the society and social leaders, however, expressed their deep concern at such an increase of the number of drug addicts.
Meanwhile, in the upazila levels, the situation is further worse where drugs are available everywhere. Recently, two police officials including the Sub-inspector of Bagha police station Toyeb Ali went to a Pan-shop near Bagha Gov't Model Primary School on Nov-13 afternoon when the owner of the shop managed to escape by abandoning packages of cannabis.
In the 'Law and order, Drug control, Counter Smuggling and Sabotage' meeting of Bagha upazila held on Nov-14, the speakers mentioned that the criminal activities and trends have surpassed the previous records in the upazila recently. The incidents of stabbing, mugging and theft have increased during the recent months and on Nov-9 a van puller was stabbed to death by the miscreants.
Recently thieves decamped by stealing Tk 300,000 and gold ornaments from the houses of Bagha Health Complex official Shariful Islam annd another gov't employee Sohel Ahmed. Moreover, the gold chain from the neck of Raima of Sajipara under Monigram union, who went to visit the Bagha Majar, was snatched away by miscreants on 12 Nov.
Social leaders and local elites have said, such an increase of criminal activities during the recent time is linked to the increase of availability of drugs everywhere. They alleged, the members of the drug traders syndicate have now become more active and desperate than ever. They were engaged in peddling and selling drugs elsewhere in the upazila and in the district round the clock. SEveral months ago, these drug peddlers used to visit places secretly but nowadays they are visiting places of the district openly selling drugs. There are several cases against each drug peddlers. It is learnt, often the law enforcement agency members conduct drives against the drug peddlers but only the underdogs and the petty traders are arrested while the god fathers of the drug peddling are never touched. Specially, there is a rare incident of arresting any drug peddler or recovering any drug by police. But, members of RAB in Rajshahi often arrest drug peddlers with drugs though such arrests have little impact for expanding drug trading in the district.
In Tikapara area of Rajshahi city, an infamous drug peddler named Shajaman Khasru, nephew of a Minister of President Ziaur Rahman's cabinet, was severely beaten and his hair was fully shaved and his bald head was wrapped in lime and tar by the then Major of Bangladesh Rifles. Even after being beaten and harassed, Khasru continued smuggling and now in his late sixty, he is still continuing the drug peddling and has amassed a huge property and business with the black money. He is known as a wholesale drug peddler in Rajshahi city. With his drug syndicate members, he is continuing the illegal business. Local people do not dare to talk against him by being afraid of his gang members. Recently, this infamous drug peddler attempted to forcefully occupy two city ponds of his neighbours and is threatening them with his gang members.
A school teacher of Alaipur frontier area under Bagha upazila informed, some outsider youngmen were regularly visiting his area with motorbikes to consume drugs. He further informed, earlier a bottle of Phensidyl was being sold at Tk 300 to 500 but now a bottle of the drug is being sold at Tk 1,500 to 2,000. The prices of other drugs have also increased manifold. A single Yaba tablet was being sold at Tk 90 to 100 earlier but now it is being sold at Tk 250 to 300. The prices of cheap drugs like Cannabis (Ganja) and the Tari have also increased manifold.
It is learnt, still with the manifold increase of the prices of all kinds of drugs, the number of drug addicts is also increasing. Specially, a section of people are earning a huge amount of illegal money through various crooked ways and they and their sons are mainly being attracted to drug consumption.
Officer in charge(Investigation) of Bagha Police station informed, except for some isolated incidents, the law and order situation under the police station is more satisfactory than at any other time. He further said, it is not possible to eliminate drugs from the area by the police alone. The participation of mass people is necessary in this connection. They should inform police, BGB, RAB and the officials of the Department of Narcotics control by supplying information about the drug peddlers in the region.