National, Back Page
DITF witnesses frenzy of clearance offers
---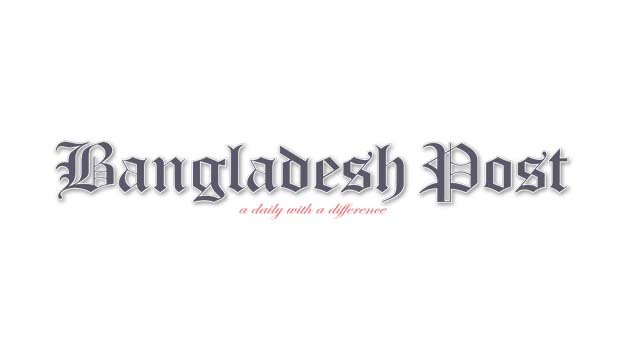 Companies are offering big discounts and clearance offers in the month-long Dhaka International Trade Fair (DITF) to draw customers' attention as well as boost sales.
Most of the companies are selling off their products at wholesale prices.
The visitors are drawn to multiple attractive discounts, special offers, introductory prices, gifts and lotteries and what not.
People of all ages, especially teenagers, were found thronging the fair amid much enthusiasm and showing good responses in buying different products, including cookeries, cosmetics, clothes and jewelries.
The fair premises witnessed a rush of female customers, in particular, who preferred to buy fashion items and home appliances.
Most of the clothing and cosmetic pavilions were jam-packed while the same scenario was found in furniture, food and beverage, and electronics pavilions with a huge number of buyers.
Sales of different items, including cosmetics, winter clothes, household appliances, jewelry, handicrafts, dairy products, food and groceries, gift items, toys, stationery and plastic products have marked a rise from the last couple of days, said stall owners.
Meanwhile, 30 to 40 percent discount is going on at JamdaniWorld.As a result, customers are crowding the stall.
Duranta bicycles gave 10 percent to 50 percent discount to get customers' attention ahead of the closing ceremony of the fair.
Billal Hossain, manager of Iranian Store, told Bangladesh Post they brought in different varieties of products like spices, which they are famous for, side by side melamine, garment items, shoes, and leather items.
He said, "We offer up to 50 percent discount on all kinds of products for clearance sales."
The jewelry pavilions were overcrowded with female customers of all ages.
Harunuzzam, a salesman of Jhumka jewelry, said they were happy with sales of their jewelry of different designs as huge customers started crowding their shop during the last week.
Furniture companies are offering up to 30 percent price cuts on a total of 300 models of their products.
Leading furniture makers Partex, Hatil, Navana, Akhter, Regal, Brothers and Delta, to name but a few, brought different types of bed, almirah, wardrobe, door, sofa, drawing table, dressing table, tea table and so on made of wood, plywood as well as board.
Even many companies are offering an equal monthly installment (EMIs) facility to sell their products to customers of all income groups.
Hatil, a premier furniture company, has displayed several items, including bed, double sofa, single sofa, tea-table dressing table, drawing table, wardrobe, TV trolley and suchlike.
Plastic products of different companies, including RFL and Akij, offer up to 30 percent cash discount.
Azizul Islam, Pavilion-in-Charge of RFL , told this correspondent that they have set the price for the fair with a big discount of 5-50 percent to attract their customers. He mentioned we get a huge response from the customers ahead of closing sales.
With placards displaying "Buy one get three" signs some fashion houses were seen alluring people on Saturday ahead of the closing day.
The fair venue has also offered food courts and rides for kids. Kids are attracted to toy stores and parents take them for recreation.
Sometimes, little children, especially boys, look feverish with a desire to buy toys in the baby product zone.
Many console them with chocolates.
Again, girls browse stalls to check out new jewelry and modern finery.
Afroja Rahman, who came from Mirpur area, said "We have got the chance of buying various items from the fair."
She said "I usually buy different types of products from the fair as vendors give big discounts on the latest products."
She bought many products, including cookeries, cosmetics, clothes, jewelry and toys for their children.
Meanwhile, this year, DITF hosts a total of 331 stalls and 57 pavilions and mini pavilions.
There are 17 stalls by companies from 10 countries, including Singapore, Hong Kong, Indonesia, Turkey, Malaysia, India, Pakistan and South Korea.
Like last year, the fair committee has set up a special BRTC bus service from Kuril Bishwa Road to Purbachal to make it easy for visitors to travel.
Apart from a huge parking lot, the exhibition centre on the outskirts of the capital also has an auditorium, conference rooms, restaurant, children's play area, prayer room, medical booth, guest rooms, built-in public address system and a modern firefighting system.
The entry fee is the same as last time, Tk 40 for adults and Tk 20 for children.