Country
Demand for reopening of tourist spots in Cox's Bazar
---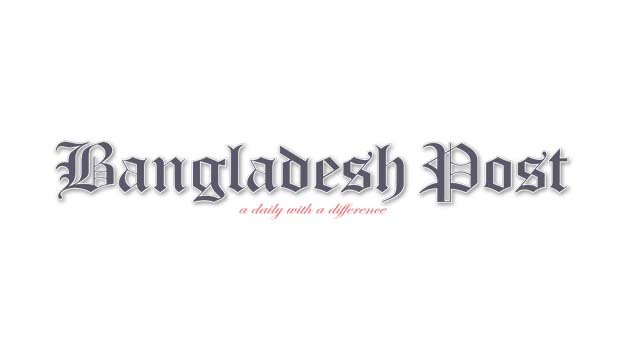 Despite the conditions, the representatives of a total of 15 organizations involved in the tourism sector demanded the opening of tourist centers, related business establishments and residential hotels in Cox's Bazar.
At a press conference held at the Cox's Bazar Press Club on Sunday noon, they spoke about their livelihood and financial misery. He drew the attention of the Prime Minister, Tourism Minister, Senior Secretary of Local Government Department, Deputy Commissioner and others concerned. Their demand is - give food to the people in tourism sector, or open Cox's Bazar tourist centers.
In a written statement at the press conference, Mofizur Rahman Mufiz, an advisor to the Tour Operators Association of Cox's Bazar-Tuak, said that the Cox's Bazar beach and hotel motel zone has been closed since April 1. As a result, the livelihood of about 3 lakh people involved in the industry has stopped. The misfortune of the officials and employees of various tourism-oriented organizations is going on. Tour operators, professional cultural workers, artisans, beach bikes, small hawker oyster traders, rented flat tenants, tourist jeep owners, driver-workers, Burmese shopkeepers, tourist guides, horse owners, dry fish shopkeepers are all involved in tourism. There is no end to their cries. This sector should be opened up even if it is for humanitarian reasons.
Mufiz during the press conference asked, if hotels, restaurants, bars, entertainment centers are open in Dhaka, why Cox's Bazar tourist center are closed? What is the fault of 3 lakh people who managed their living by working in tourism sector? He said that if there is no fear of spreading corona among 10 million people in Dhaka, it sounds ridiculous and unrealistic for people from outside to spread corona in Cox's Bazar.
"We can only hope that the government will open up the tourism sector in Cox's Bazar just as it has opened up everything in a limited way. Our life will move and become normal. Lockdown by ensuring livelihood, not by starving people", he added. Kalim Ullah Kalim, general secretary of the Cox's Bazar Hotel Motel Guest House Officers Association, said the district administration had blocked the opening of the hotel motel zone .This has caused a major economic impact in the area.
Mukim Khan, general secretary of the Kalatali Marine Drive Hotel Resort Owners Association, said the tourism sector got affected severely by the Corona epidemic. After the first wave of corona, the country's tourism industry was trying to recover some of its losses through domestic tourism. But due to the second wave, tourism has again fallen into uncertainty. If immediate steps are not taken, the fall of tourism sector will become inevitable.
He said the loss of all those involved in tourism due to Corona last year was more than tk 10 billion. And since April of this year, everything has come to a standstill and the amount of damage in the tourism sector may increase further. If the current situation is extended to December 2021, the amount of damage could be several times higher.
Most of the people in Cox's Bazar depend on tourism. Billions of taka has been invested in the hotel motel zone. And the government is taking a huge amount of money in revenue from the tourism sector. As the hotel and motel are closed at this time, those who have experienced staff are changing their profession.
As a result, there could be huge losses in the tourism sector and the losses cannot be repaired for a long time. Speakers at the meeting urged the government to open the hotel and motel zone in compliance with the hygiene rules to a limited extent.
Cox's Bazar Hotel Motel Guest House Officers Association President Subir Cheidhuri Badal, Cox's Bazar Sound and Lighting System Energ Association President Shahed Hossain, Tuak Organizing Secretary FarukAzam, Chittagong Hill Tracts Affairs Secretary Touhidul Islam were present at the press conference. Nazrul Islam, President of Chalit Flat Owners Association, Md. Helal Uddin, Joint General Secretary of Residential Hotel Employees Union, Apan Chandra Dey, Joint Convener of Kambar, Joynal Abedin, Adviser of Oyster Business Owners Association, Ahsan Uddin Nishan, President of Horse Traders Owners Association, Rashidul Hasan, Morshed Alam , Abdur Rahman, Farman Reza etc.