Opinion
Days of fire upon us again
What we have learnt from last year's deadly fire incidents?
---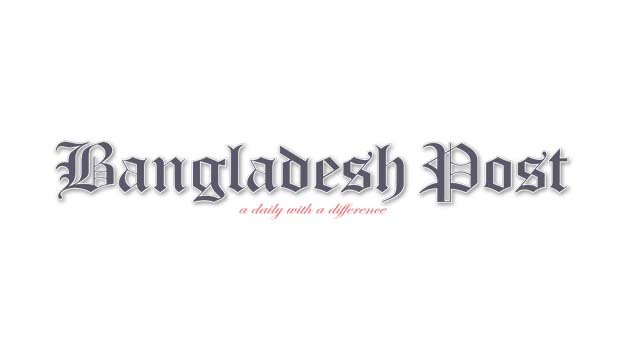 Yet again we are surrou­nded by a couple of hellish fire incidents which broke out in Rup­nagar slum and Jhut Patti in the city's Mirpur area on last Wednesday and Saturday respectively. While writing this op-ed, we have got another news of fire breaking out at a high-rise in the city's Mohakhali area. Such fire incidents taking place one after another in the city not only are raising questions among its dwellers about their safety and security but also these incidents have exposed the fact that hitherto we have not been able take required lessons from the previous years' deadly fire incidents which took place at Nimtali, Chawbazaar, Banani and Bhashantek slum. No doubt the recurrent incidents of fire caused mainly due to an absence of strict surveillance and lack of responsibility on part of the authorities concerned are taking away people's lives as well as destroying huge amount of assets.
Over the last few years a new wave of unplanned urbanization has changed the landscape of Dhaka and left the dwellers in danger. The construction of high-rises has overthrown Dhaka's lands and playgrounds. The consequences of unplanned urbanisation are already evident in the poor living conditions. Thus, vulnerabilities posed by poorly-planned urbanization are also increasing, as reflected through different frequent fire disasters that are taking place in the capital.
Bangladesh is one of the most vulnerable countries to natural disasters in the world. The country was previously known for rural hazards especially flood, but these days urban hazards have become more frequent and harsher. Among so many disasters, devastating fires and building collapse have become common in Dhaka. Thus Dhaka is becoming more and more vulnerable to both natural and man-made hazards due to rapid urbanization. Dhaka is characterized by the poor living standards, building construction without consideration of safety measures, lack of public awareness to hazards, and poorly enforced building code.
Many buildings are rising without proper zoning concept and guidelines as the city authorities allow poorly constructed buildings and old buildings to live. These buildings are very much vulnerable to earthquake, fire hazards and other types of building collapse causing unnecessary deaths. Besides the mentioned vulnerabilities the urban habitants are living with increased risk of industrial hazards and health related risks. Increasing number of industrial complexes is taking place with rapid urbanization and when a natural or man-made disaster occurs in an urban area, these industrial complexes and hazardous materials cause considerable disasters such as fire, explosions, radioactive radiation and so on.
Gone were those days when there was sky beyond the window, when the sunlight wandered with its full glory on my bed, when Dhaka's air was less polluted, when we had playgrounds almost in every corner of the capital where children used to play cricket, fight and quarrel to enjoy to the essence of life. It was only a decade ago when the high-rises in Dhaka used to maintain a safer proximity with one another; people were much more attached with neighbours, in reality not in the virtual world.
These days blooming high-rises have restrained the freedom of sunlight from entering my room as my neighbourhood is now crammed with high-rise buildings hugging each other tightly. Buildings are bloomed one upon another in such a way that one can go to the next building by a little jump. The gap between the buildings is getting so narrow that in most of the areas of Dhaka one has to remain very careful about the curtains while changing clothes as even a little opening could expose one to the curious eyes at the adjacent windows.
This is very discomforting that one cannot burst out one's anger because of the curious tenants living in the adjacent buildings. The construction of high-rises has overthrown Dhaka's lands and playgrounds while the screams of the drill machines, brick crushers have occupied the silence of most the residential areas in Dhaka. Against this backdrop, it is horrifying to imagine how would this town survive if an earthquake takes place? Would all the dwellers get to evacuate? Is this town ready to tackle the consequences of a disaster like what we have witnessed in Chawkbazar and Banani last year?
Considering all above, strengthening urban governance has become very much necessary on the part of the government and city planners. Disaster needs to be ingrained in urban and national strategies.
There are numerous characteristics of current urban planning and development that pose serious threats to the life and wealth of city dwellers. For example, the lack of enforcement of building code, planning permission and regulatory investment, often linked to corruption, allow the transfer of risk from construction companies to those who live and work in the buildings.
In order to ensure proper safety to reduce the disaster risk, it is of great concern to have a good control over the entire practice of design and construction of structures. Loss of human life and properties can considerably be reduced if the entire system can be brought under a well-planned strategy. Experts from related arena and different stakeholders who are properly trained should work together under one umbrella to ensure a risk resilient infrastructure system.
For making the cities safer and reducing urban disaster risks, there is no alternative other than building capacity of local government for ensuring effective services in emergency situations.
It is very much important to strengthen the capacities of the city authorities and immediate disaster response team. Proper implementation of land use plan and enforcement of building code are also important to make an urban area more resilient to disasters. Multi-hazard approaches need to be ensured in policies, regulations and plans to reduce urban risk that will make Dhaka safer in the long-run.
S H B Shuvro is a member of the Editorial Team of Bangladesh Post