Country
Cyclone caused massive loss to dried fish traders
---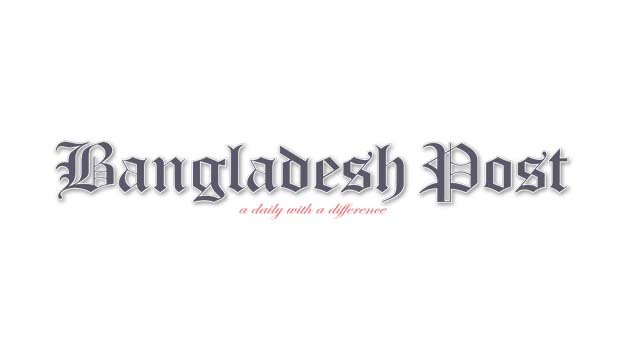 Due to the cyclone Jawad in the Bay of Bengal, the water level had risen and the Dublarchar area in Sharankhola upazila of Bagerhat district under the Eastern Sundarbans range had been submerged due to continuous rains.
Fishermen's boats and trawlers had taken shelter in small canals in the Sundarbans during the storm. After 3 days of torrential rain, traders are claiming that fish worth around Tk three crore has been lost causing distress to about 700 dried fish (Shutki) traders.
Fishermen Zahid Bahaddar of Chattogram and Yunus Ali Fakir of Sharankhola, from Majherkilla area of Dublarchar said on their mobile phones, cyclone Jawad swept over Dublarchar area on Sunday night.
During this time, with the heavy rains, the water level in the Bay of Bengal rose to a height of 3/4 feet and submerged the surrounding areas including Majherkilla.
Dried fish worth crores of taka were wasted in the water and huge amount of fish was washed away in the sea. They also said the fishermen were in distress as their temporary tents were damaged severely during the storm.
Md Kamal Uddin Ahmed, president of Dubla Fishermen Group, told Bangladesh Post that on Saturday and Sunday night, the fishing grounds and fields of dried fish traders were submerged under 3/4 feet of water.
As a result, many fishes of the dried fish processing field were washed away. Fishermen have suffered indescribably as their living and cooking space has been damaged in the storm. Around 700 dried fish traders and 15,000 employees are involved in processing dried fish in the Bay of Bengal.
Read more: Death toll in Cyclone Shaheen now 13 as storm churns in Oman
Due to the rains, fishing activities were stopped. Many fish were washed away during the three days of rain and traders have lost fish worth about Tk three crore due to not being able to dry the fish in the meantime, he added. Prahlad Chandra Roy, Officer-in-Charge of Dubla Forest Patrol Outpost, Jelepalli, Sharankhola Range, East Sundarbans Division, said on his mobile phone that Dublar Alorkol, Majherkella, Narikelbaria and Shalarchar were submerged in more than three feet of water in the storm.
As a result, huge amount of dried fish was washed away in the sea and many fish were damaged for being wet. Initially, the fishermen were reported to have lost more than Tk two crore worth of fish. He added many fishing boats and fishing boats are safe in various canals of the Sundarbans as the sea is rough.