City
'CU continues to evolve education with modern curriculum, research'
---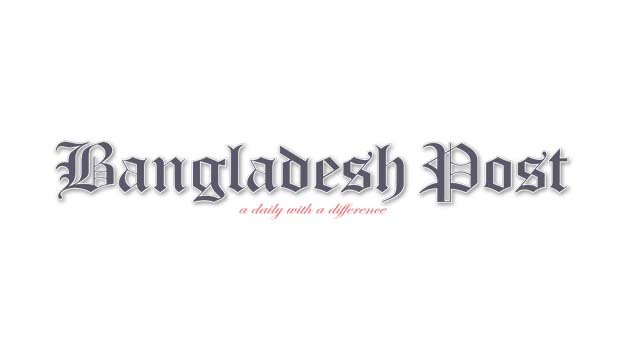 The 'Golden Jubilee' celebration of 50 years of Chittagong University Management Department was held in the university campus and Chittagong city through various programs throughout the day.
On this day, the CU management department and the university campus were busy with the walk of the young and the old; This is a different meeting.
On this occasion, Chittagong University Vice-Chancellor Prof. Dr. Shireen Akhtar was present as the chief guest and CU Pro VC (Academic) Prof. Benu Kumar Dey and CU Business Administration Dean Prof. Helal Uddin Nizami were present as the chief guest in the discussion meeting held at CU Central Shaheed Minar premises on Saturday morning.
CU Management Department Retired Professor CU Ex-Vice-Chancellor Bangladesh University Grants Commission (UGC) Ex-Chairman Professor Abdul Mannan, CU Management Department Professor (Deputation) UGC Member Prof. Dr. Mohammad Abu Taher, CU Management Department Retired Professor CU Ex. Vice-Chancellor and International Islamic University, Chattogram Vice-Chancellor Prof. Anwarul Azim Arif, CU Human Resource Management Department Professor (Lien) BGC Trust University Vice-Chancellor Prof. Dr. AFM Aurangzeb, Management Department Prof. Dr. Mohammad Abdullah Mamun and CU Management Department Retired Professor Dr. Zaheed Hoshain Sikdar, Prof. Borhan Uddin, Prof. Dr. Abdul Awal Khan and Prof. Dr. Md. Fasiul Alam. Jasim Uddin Chowdhury, Chairman of The Purvakon Limited, convenor of the Golden Jubilee Celebration Committee, presided over the event. Chief Coordinator of the Celebration Committee, President of CU Management Department Prof. Abu Muhammad Atiqur Rahman delivered the welcome address on the occasion.
The program was conducted by Professor Dr. Mohammad Harisur Rahman Howladar and Assistant Professor Setu Ranjan Biswas of Management Department.
CU VC said, Management department under CU Faculty of Business Administration is one of the prosperous departments. In different countries of the world including Bangladesh, the graduates of this department are working for the overall development of the country by fulfilling their responsibilities with great reputation with talent, wisdom and experience. It is a great joy and honor for the Department of Management and Chittagong University.
She said, Chittagong University has been able to maintain the continuity of excellence in education through curriculum development, training programs and basic and practical research in line with the modern world. The bridge that has been created between the young and the old at this Mahamilan Mela today is unprecedented. Through this festival of the management department, the bond of friendship between all should be strengthened.
During the golden jubilee festival, students of different batches forgot their professional work and came together in a row to cherish the happy memories of the old days and spent a happy moment in this campus.
On the occasion of 50 years celebration of CU Management Department, CU VC along with guests inaugurated the golden jubilee festival by blowing balloons and festoons. The day-long program included joy processions, discussions, memorials, cultural programs, raffle draws, banquets, etc.