Country
Ctg port activities shut due to transport strike
---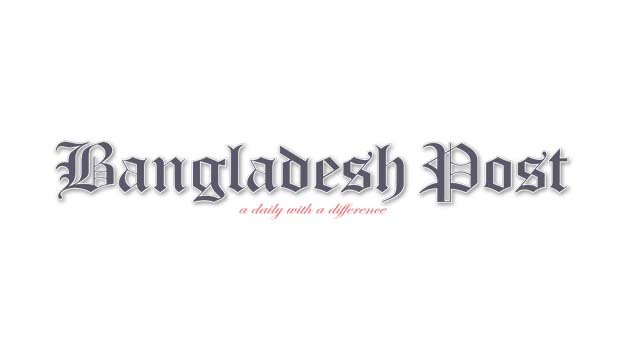 Container delivery remained shut on Friday at Chittagong port. However, even if the goods are not delivered, the goods are being unloaded from the ship. Truck-covered vans and tank-lorries are not entering Prime Mover port as delivery is closed. No cargo vehicles are leaving the port with containers.
Transport owners have stopped bringing and taking all goods to and from Chittagong in protest of rising fuel prices. The strike was called by the Bangladesh Truck-Covered Van and Tank Lorry-Prime Mover Owners Workers Coordinating Council from Friday.
No unloading vehicles were seen entering or leaving the port since Friday morning.
Chittagong Port Secretary Md Omar Faruq said, "Everything is going on normally inside the port. However, no outside vehicle is coming inside Chittagong port. No vehicles are leaving the port with goods.
Rustam Ali Khan, Convener of the Workers Coordinating Council, owner of Bangladesh truck-covered van and tank lorry-prime mover, said, 'The government has increased the price of diesel by Tk 15 per liter from midnight on Wednesday. Several organizations, including the Dhaka Road Transport Owners 'Association and the Bangladesh Road Transport Workers' Federation, held a meeting on Thursday after the new price came into effect. Meanwhile, the owners said that they will not be able to run the transport by buying diesel at extra price. In that case the demand for rent adjustment arose. The organizations demanded reduction of diesel price or adjustment of rent. They said it was not possible to run the transport if the demand was not met. The transport workers' leaders agreed with them.
Osman Ali, General Secretary of the Bangladesh Road Transport Workers Federation, said, "The increase in fuel prices should be reduced or transport fares should be adjusted." Until that is done, driving will be stopped. '
The price of diesel and kerosene was hiked by Tk 15 per liter in a press release issued by the Ministry of Power, Energy and Mineral Resources on Wednesday night. The new price is increased from Tk 65 to Tk 80 at the consumer level.
Leaders of various organizations in the transport sector held a meeting on Thursday. After the meeting, a nationwide strike was called from 6 am on Friday. They also said the strike would continue until the increased price of diesel-kerosene was withdrawn.
Chittagong Chamber President Mahbubul Alam said, "Transport strike may cause stalemate in the country." At the same time, if the port goods do not reach the remote areas of the country, it will have a serious impact on the economy. So the issue should be resolved quickly.