Country
Chuadanga farmers find it difficult to rot jute
Most of the local water bodies left dry
---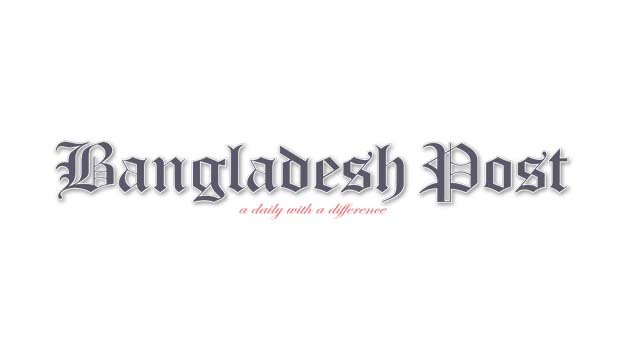 Most of the farmers have been facing difficulties to rot their jute plant after harvesting them from their fields for want of water in big ditches (locally called borogorto), cannels and some Beels in all four upazilas of Chuadanga district this season.
Raju Ahmmed Joty, a farmer of Boalmari under Chuadanga Sadar Upazila of the district said, he cultivated jute on 1.5 bighas of land at his village in sadarupazilaof the district. He used to rot jute plant after cutting from the field in Boalmaribeal but there is no water now there.
Torikur Rahman Mollik of village Majhhad in Alamdanga upazila of the district said he has taken under jute cultivation on 5 Bighas of land this season. Jute plants were rotten in large Gorto in the village. However, now a day most of the gorto has been filled up with earth. A few number of Gorto are in the village but no water.
Sohag Hossain, a jute cultivator of village Muktarpur in Damurhuda upazila of the district stated, he is rotting the jute plants in the river Bhirab. The distance of the river from his village about 5 kilometers that is why carrying cost of the plant will rise up.
Azizur Rahman, a jute producer of village Sutia in Jibannagar upazila of the district added that a few number of small size of Gorto are in the village where no water due to not raining.
It is learnt, some farmers of the district are going to arrange water in lower land and road side ditches of their respective areas through sallow machines. Then they have been dropping the plant there for rotting.
Some agriculturists told in the connection, some farmers may collect jute fiber following 'Ribbon Rating System' at present. This system is very effective for the jute cultivators without hard labor.
According to Chuadanga Agriculture Extension Department, a total of 20,527 hectares of land have been taken under jute cultivation in the district this season. On the other hand 16,730 hectares of land were cultivated jute last year. About 58,555 metric tons of jute fibres are being expected to produce this season.
It is learnt from AED, jute plants are very fresh this year. Weather and climate is favor of jute cultivation. No insects attack in the plant. For this farmers are happy.
Sufi Mohammad Rofikuzzaman, Deputy Director of Agriculture Extension Department said this department has been giving advice to the farmers using 'Ribbon Rating System' in the situation. Agriculture Department is to stand for the farmers in any odd situation.