Country
Chalanbeel farmers continue garlic cultivation despite loss
---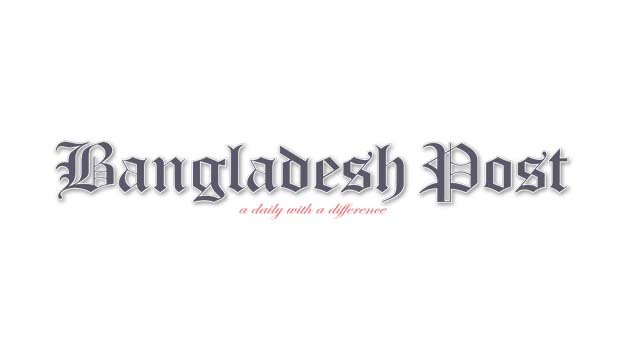 The farmers of Chalanbeel have started planting garlic with the burden of debt. Although the main crop of garlic has been a loss project for a while, the farmers of Chalanbil area are still holding on to this crop as the companion crop Bangi cultivation got some benefit.
Speaking to farmers in the Chalanbeel region, they said that the cost of production of garlic has increased several times as compared to previous years due to increase in prices of agricultural inputs even though the price of garlic was cheap. As a result, 35 to 45 thousand Tk per bigha is being spent on garlic cultivation in the current season. Moreover, due to the increase in prices of seeds, fertilizers, pesticides, irrigation, weeding and labor, the cost of cultivating garlic this year is 6 to 7 thousand Tk more than last year.
Read more: Aman paddy yield delights Rajshahi farmers
According to the Natore Department of Agricultural Extension, the target for garlic cultivation in Chalanbeel this year has been set at 24,009 hectares. Of these, garlic cultivation has been targeted at 21,300 hectares of land in Gurudaspur, Baraigram, Tarash, Chatmohar and Singra of Chalanbeel area. In each bigha, 12 thousand Tk for seeds, 10 thousand Tk for fertilizers and pesticides, 6 thousand Tk for labor and 6 thousand Tk for irrigation is needed. Besides, small sharecroppers are cultivating garlic at a higher cost with lease of 10 to 12 thousand Tk per bigha of land.Md Amir Ali (52), a farmer of Dharabarisha village in Gurudaspur upazila, said that he has cultivated garlic in 4 bighas of land this year. The cost per bigha for seeds, fertilisers, pesticides and irrigation is 25 thousand Tk. Labor cost including sowing and weeding has been 13 thousand Tk. It has cost a total of 35 to 40 thousand Tk per bigha. However, he has planted melons in 4 bighas of land as a companion crop of garlic. With favorable weather conditions, it is possible to earn Tk 25,000 to Tk 30,000 per bigha excluding production cost.
Feroz Shah, a farmer from Panchshisha village in the same area, said that he has planted garlic in 6 bighas of land this year. Due to the increase in the cost of plowing, the cost per bigha this year has been 6 to 7 thousand more than last year. Not getting enough money, he planted garlic with interest of lakhs of Tk from the association (NGO). If he does not get favorable weather or if he does not get a fair price for the crop, he will have to sit on the road to pay interest on the debt. Several people, including Nazmul Hossain and Jalal Uddin, garlic growers of Chalanbeel, said that they have been planting garlic in Chalanbeel area for the last 22 years, but this year they are planting garlic on loan. If they do not get a fair price for the crop, they will have to sit on the road.
The Deputy Director of the Department of Agricultural Extension of Natore said, - The target of planting garlic in 24,900 hectares of land has been set in Chalanbil this year. Compared to last year, less garlic is being cultivated in Chalanbil this year than the target. Moreover, the largest garlic cultivation in Bangla­desh is in Gurudaspur of Chalanbil, Baraigram, Tarash, Chatmohar and some parts of Singra Beel. Necessary agricultural advice and fertilizers are being distributed among the farmers.