All Section, City
CCC starts mosquito killing prog
---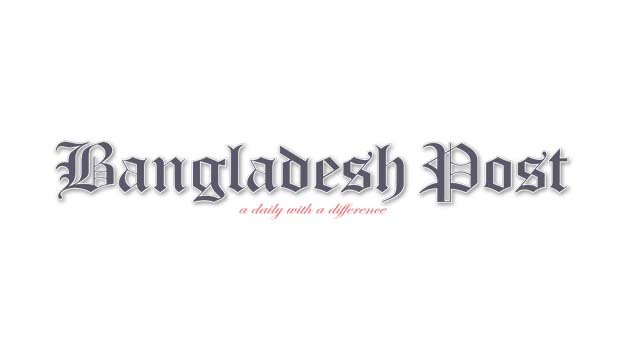 Chattogram City Corporation (CCC) has started a special 30-day 'crush program' for mosquito eradication. Under the programme, 166 workers in four wards are spraying mosquito larvae-destroying pesticides 'larvicide' and 'adulticide' every day.
Chattogram City Corporation Mayor Rezaul Karim Chowdhury on Wednesday inaugurated the mosquito eradication programme in Biplob Udyan area of the port city.
The mayor said dengue and chikungunya patients have been found in Chittagong. The City Corporation was already vigilant. Chittagong City Corporation's campaign to eradicate mosquitoes was going on. Outbreaks of dengue and chikungunya occur in September. So from today, the crush program for mosquito eradication has started in the city corporation area so the mosquitoes will be killed by spraying drugs.
He said that researchers from Chittagong University have found dengue larvae in 57 spots and 15 places are at risk for dengue. This has been an advantage for us. Dengue outbreaks can be prevented if the larvae are abundant and sprayed well.
CCC mayor said if mosquito larvae were found in any building under construction, on the roof, in the roof garden, the operation would be fined.
He said the crush program will employ 166 mosquito exterminators daily. They will spray mosquito repellent in four wards in one day. Thus, a month-long crushing program will be carried out in 41 wards of Chittagong city.
"We have recruited 1,500 volunteers who will go door to door to make people aware of dengue," he said. If there is water stored in someone's building, these volunteers will clean it. We are also distributing leaflets and announcements.
Mayor Rezaul Karim said that the researchers of Chittagong University said that they have shown which medicine is effective in killing mosquitoes and which medicine is not effective. Tells you how to use larbicide and adulticide.
Mayor Rezaul Karim Chowdhury said it was not the case that the fogger machine was not working. They say the drugs used were less effective in killing mosquitoes. We gave some medicine to the CU research team. Some of the drugs are working well. That drug will kill 85 percent of mosquitoes. Good results are obtained through spray. We have collected 20 'two stroke engine' powered mosquito spraying machines for quick spraying. These are being used. More will be collected if needed.
"I am using larvicide and adulticide drugs in the crash program," he said. The larvicide drug is more effective.
Later, the mayor inaugurated the mosquito eradication program by spraying mosquito repellent in BiplobUdyan. At this time, the workers engaged in mosquito eradication work were seen spraying drugs on spray and fogger machines.
Some researchers from the University of Chittagong (CU) have tested the effectiveness of mosquito repellent drugs and found that the Chittagong City Corporation (CCC) is using a fogger machine to kill mosquitoes with only 20 percent effectiveness. However, better results have been obtained in spraying than in fogger machines.
The study was conducted by Chittagong University at the request of Chittagong City Corporation (CCC) Mayor Md. Rezaul Karim Chowdhury. The report of the research committee was handed over to the mayor last Tuesday in the presence of CU Vice-Chancellor Dr Shirin Akhtar.
Dr Rabiul Hasan, Convener of the Research Team and Associate Professor, Department of Biochemistry and Molecular Biology in Chittagong University, said, "We were given 5 samples from the City Corporation. They are currently using 2. City Corporation currently uses 2 drugs. They have been found to be less effective. Their effectiveness is not through the spray machine, nor through the fogger machine. They also gave us three more new samples. Testing has shown that 100% efficacy has been obtained by using the herbal national larvicide and adulticide spray machine provided by CCC. This medicine has worked well. The other 4 did not have much effectiveness.
He said that none of these five drugs are effective in fogger machines. We have got 100% effectiveness only through spray. The larvae and mosquitoes are dying.