All Section, City
CCC orders clearing footpaths
---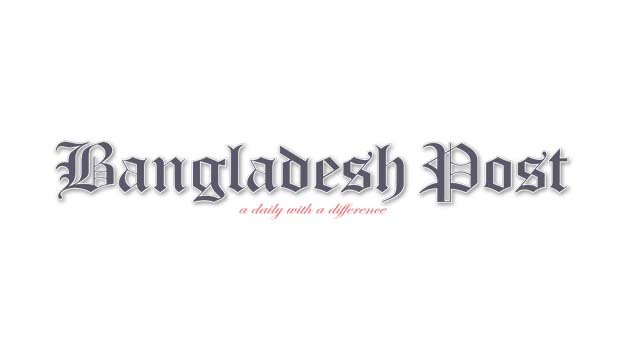 Staff Correspondent, Ctg
Chattogram City Corporation (CCC) Administrator Mohammad Khorshed Alam Sujan on Saturday directed the people concerned to clear the footpaths in two days.
Illegal occupants of footpath stretching the port city's Kadamtali junction to Agrabad Rashid Building via DT Lane has been ordered to remove their structures at their own initiatives by Monday.
If the walkways were not cleared by Monday the CCC will began removing drives from Tuesday and take legal action that includes confiscating goods and imposing fines, Sujan said while inspecting the eviction drives in the areas.
During the drive, a mobile court filed eight cases and realised a fine of Tk 42,000. The CCC chief unauthorized installment of large drains and disposal of waste here and there hamper the flow of water and block sewage.
As a result, it becomes the source of mosquito breeding and foul-smelling, causing misery to the city dwellers, he said urging people to abide by laws to live in the city.
Sujan said he is trying find out what has been hindering them to make Chattogram a city of international standards, so that people who will be in charge in the future can make it happen.
Prime Minister Sheikh Hasina has undertaken several mega projects for Chattogram. If implemented, suburbs and industrial zones around the city will rise. So, the port must be prepared, especially when it comes to road infrastructure, he added.
Sujan also distributed masks and soap before calling all to wear a mask while going out to protect themselves from coronavirus.
Former City Corporation Councilor Ali Box, Golam Mohammad Jobayer, Nazrul Islam Bahadur, CCC Administrator's Private Secretary Muhammad Abul Hashem, Executive Magistrate Marufa Begum Nelly, Executive Engineer Biplob Das, Mirza Fazlul Quader, Ashiqul Islam, Additional Chief Cleaning Officer Morshedul Alam.
Estate Officer Kamrul Islam, Jahed Ahmad Chowdhury, Md. Monir Uddin, Cleaning Officer Pranab Sharma and Ali Akbar were present.