National
Call to expand salt-tolerant paddy farming
---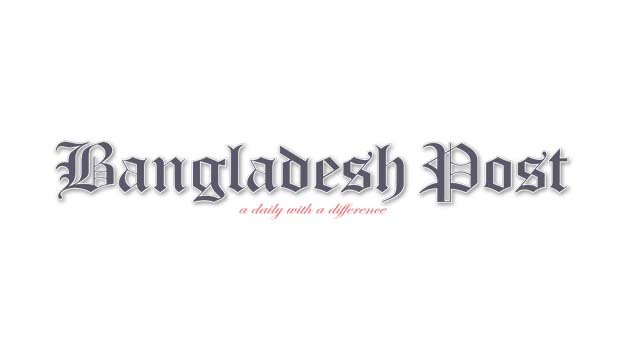 A workshop on introduction of high yielding and improved varieties invented by Bangladesh Institute of Nuclear Agriculture (BINA) was held in Satkhira on Tuesday.
The workshop was held in the training hall of Binerpota BINA Sub-Center Satkhira at the initiative of by Bangladesh Atomic Agriculture Research Institute.
BINA Mymensingh (Research) Director Dr. Hosneara Begum presided over the the workshop while BINA Mymensingh Director General Dr. Mirza Mofazzal Islam spoke as the chief guest virtually.
Speaking as the chief guest, he said that various varieties of salt-tolerant paddy have gained immense popularity. First we discover salt tolerant zing and later we brought it into paddy. Salt tolerant verities especially BINA-8 and 10 can grow in the saline areas of Khulna, Satkhira and Bagerhat.
To compensate for the loss of Amphan, the fallow land has to be made green again, he added. In Satkhira, BINA's Senior Scientific Officer Dr. Md. Roknu­zzaman said that in order to uplift the farmers, it is necessary to exhibit different varieties of salt tolerant paddy in 3/4 acres in large blocks.
He called on scientific officials to expand salt-tolerant rice varieties in all areas. Women farmers of Satkhira district play an important role in agriculture and they are very hardworking. The Agriculture Minister has given importance to BINA-18 paddy.
Deputy Director of the Department of Agricultural Extension, Satkhira, Dr. Md. Nurul Islam, Senior Scientific Officer of Sub-Center Md. Roknuzza­man and others spoke at the time.
SM Selim Reza, Scientific Officer of BINA Sub-Center Satkhira, Ripon Hossain, Scientific Officer of Bina Sub-Center Satkhira were present at the time. A total of 44 people including 35 farmers, 2 Deputy Assistant Agricul­tural Officers and 6 guests took part in the workshop.
The entire programme was conducted by SM Selim Reza, Scientific Officer of Satkhira BINA Sub-Center.