Country
Bumper yield of maize in Dinajpur, farmers get fair price
---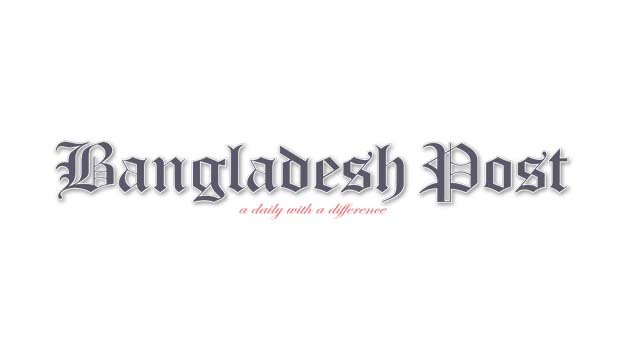 Farmers of Dinajpur are happy with the unexpected high yield of maize this time. For this, the concerned people are seeing the possibility of further increase in maize cultivation in Dinajpur district instead of paddy in future.
According to Dinajpur District Agriculture Extension Department, maize was planted in 44,050 hectares of land in Dinajpur district in the last 2011-12 financial year. The yield is 3 lakh 30 thousand 684 metric tons. Due to low cost and price of other crops, maize cultivation continued to increase from next year. Dinajpur district has the highest maize cultivation in Birganj, Kaharol, Biral and Sadar upazilas. In the last current 2021-22 financial year, maize has been planted in 71,200 hectares of land in Dinajpur district. The production target has been set at 7 lakh 79 thousand 640 metric tons. In Dinajpur, the yield of maize has been good this time. Yield per bigha (50 percent) is 50 to 60 mounds. Farmers are now busy harvesting crops from the field. Unexpected price of maize in the market this time. At present, corn is being sold at Tk 1,200 to Tk 1,400. Maize cultivation is increasing in the district due to good yield and price of maize. Farmers say that this time the yield of maize has improved due to the absence of severe winter, timely rains and lack of sunshine. The corn have grown without any major problem. Weight has also increased as the corn kernels are larger and more mature.
Sadhan Chandra Roy, a farmer from Azimpur village in Biral upazila of Dinajpur, said he has planted maize on 5 bighas of land this time. He has already planted one bigha of maize in his house. In one bigha land, he got a yield of 60 mounds. According to the current market, the price of one bigha of land of corn is 60 thousand Tk. The cost of planting maize in Pratibigha land is 15 to 16 thousand Tk. He said that by cultivating maize in Pratibigha land last year, he got profit of 20 to 22 thousand Tk. But this time the profit is more than double than last year. He never imagined such a benefit. Other farmers also said the same thing. In this situation, the farmers said that they will increase the planting of maize next year.
A few areas of Birganj, Chirirbandar and Sadar upazilas of Dinajpur can be seen around the vast maize fields across the vast plains. Maize seeds are usually sown in mid-December. The lifting started from the last week of April. Some can cut the tops and leaves of the tree to heat the sun. Farmers spend most of their time picking and collecting corn husks from the trees. After being packed, it is being picked up in a tractor. However, in the last few days of rains, farmers are worried about picking maize at home.
Manjurul Haque, deputy director of the district agricultural extension department in Dinajpur, said the generally sloping land along the river is suitable for maize cultivation. They are also bringing the lands which were uncultivated for a long time under cultivation by motivating the farmers for unexpected profit. Besides, as part of the government's incentive program to increase maize cultivation, 20,000 farmers in the district have been provided 2 kg of maize seeds and 20 kg of fertilizer, he said.