Country
Bumper mustard yield makes farmers happy in Sirajganj
---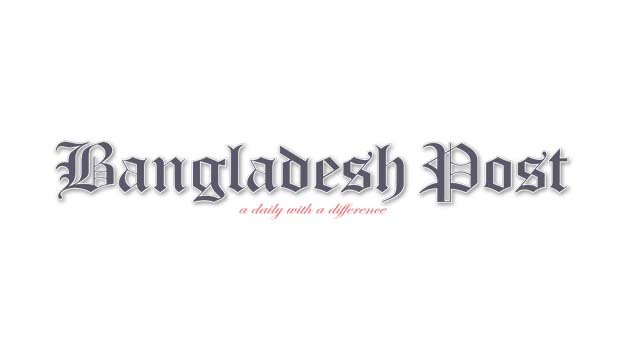 Sirajganj, Pabna and Natore areas, inhabited by Chalan Beel, are getting good yield of mustard in the current season. Mustard is also being sold at a very good price in the market of this area. So the farmers of Chalan Beel area are happy to get good price and a bumper yield of mustard.
In the past, farmers in the area used to keep the land fallow for about a couple of months before planting Boro saplings after the rainwater receded from the Beel. But at present they have resorted to cultivating high yielding mustard as an additional crop without leaving the land fallow. With the extra money that the farmers are getting by cultivating mustard, the cost of Boro cultivation has gone up but the extra money is still there. Besides, mustard is being cultivated on a large area of land and it is also playing a role in reducing the country's dependence on edible oil imports. It has been learned that in recent years, mustard has been cultivated in about 70,000 hectares of land in Tarash, Ullapara, Raiganj, Shahjadpur, Chatmehar, Pabna, Bhangra, Faridpur, Singra of Natore, Gurudaspur and a large area of Chalan Beel. To motivate the farmers in the area to cultivate mustard, the government has distributed free seeds and fertilizers among thousands of farmers. The mustard of the lands in Chalan Beel area has already ripened. Farmers are now busy extracting mustard from the land.
Mustard farmer Abdur Razzak of Majhira village in Saguna union of the upazila said he has planted mustard on 6 bighas of land this year. Already picked up some land mustard. Bigha is getting yield at the rate of 5 to 6 mounds per bigha. He also said that Boro will cultivate paddy by picking mustard from this land. Mustard is currently being sold at Tk 2,500 per head. Krishi Sramik Rahman said that they are getting Tk 1,500 per acre for mustard extraction. Md Karim, a farmer of Binyabari village, said that some people in this area cultivate land and sow mustard while others cultivate fallow land. He planted mustard by scattering seeds. This time at the beginning of the season, insects have been noticed eating mustard. Even after that the yield is getting better.
Tarash Upazila Agricul­ture Officer Krishibid Lutfunna­har Luna said mustard has been planted on 4,500 hectares of land in Tarash alone this season. Mustard extraction has already started. In recent years, mustard has been cultivated in 60,000 hectares of land in the greater Chalan Beel area.
Upazila Agriculture Exten­sion Department and Union Deputy Assistant Agriculture Officers are providing proper advice and assistance to the farmers from the field.
High yielding Bari-16 and Bari-18 varieties of mustard are being encouraged.