Country
Bumper jute production likely in Chuadanga this season
---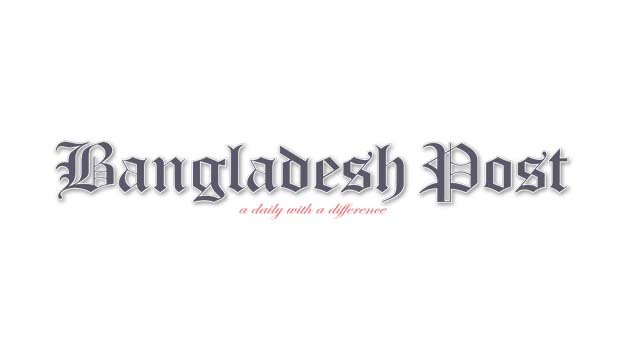 Chuadanga jute farmers are expecting bumper production of jute, due to favorable weather condition in the current season.
According to Chuadanga office of the Department of Agricultural Extension (DAE) about 1,847,430 mounds of jute are being expected from 20,527 hectares of land in the district this season while 1,487,700 mounds of jute were produced from 16,530 hectares of land last season.
The jute was sown in the month of May. The farmers will complete the harvesting between the months July to September. The type of climate that prevailed in the district this season has favoured the growth of jute very much.
Chuadanga is sandy loam area that is suitable for cultivation of jute. A few year back farmers were not interested to cultivate jute in the area for lack of market facilities of jute.
It may be mentioned here that between the years 1977 and 1984 farmers of Chuadanga areas used to take vast tract f land under jute cultivation. At the time, water bodies were also easily available for rotting the jute. Farmers used to sell their produced jute fibers in the markets and used to get good profit from the sale.
Chuadanga's farmers again came back to cultivate the cash crop-`Jute Fibers'. The fiber is called golden fiber of Bangladesh. So jute fiber of Chuadanga is golden fiber. Demand of jute fibers is in the markets. Farmers will become happy over jute fiber, sources added.
Everybody is worried they would be unable to get a good price because the state-run jute mills have shut. In reality it has been the opposite but businessmen of the areas will buy it with fair price, said Saibur Rahman Kazol, a jute cultivator from Boalia in Sadar upazila of the district.
This pandemic period has shown the potential of jute and jute products in export market. Now all that's left to see is whether they can advantage of this opportunity, said Abdur Razzak, a farmer of Khadimpur in Alamdanga upazila of Chuadanga district.
According to District Agriculture Extension Department, over 20,527 hectares of land have been taken for jute cultivation in four upazilas of Chuadanga district. Of the total, 1050 hectares of land are cultivated in Sadar upazila, 7245 hectares of land in Alamdanga upazila, 10535 hectares of land in Damurhuda upazila and 1697 hectares of land in Jibannagar upazila.
Akbor Ali Malita, a businessman of Jute in Dingadah under Sadar upazila said jute of Sangkarchandra, Begumpur, Titodah and Kutubpur unions of Sadar upazila are purchased by M/S Ansar Malita and Brothers every year. The continuation of the business this establishment will purchase after harvesting of jute by the farmers with fair prices.
Shahin Ali, a farmer from Shrikol-Boalia in Sadar upazial said he cultivated jute on one bigha of land this season, expected to be produced 15 mounds of jute which price might be tk. 1200 and to be achieved benefit at tk. 8000 except production expenditure.
Sufi Mohammad Rofikuzzaman, Deputy Director (In-charge) of DAED told the Bangladesh Post that farmers are cultivating jute in the areas for getting benefit than other cash crop.
Several years ago local farmers did not cultivate it for not getting proper selling facilities but this situation has been changed at present. He also stated that this season is fit for jute cultivation as a huge production is expected here, he added.