All Section, Education & Culture
British Council to organise preparatory workshop at public libraries
---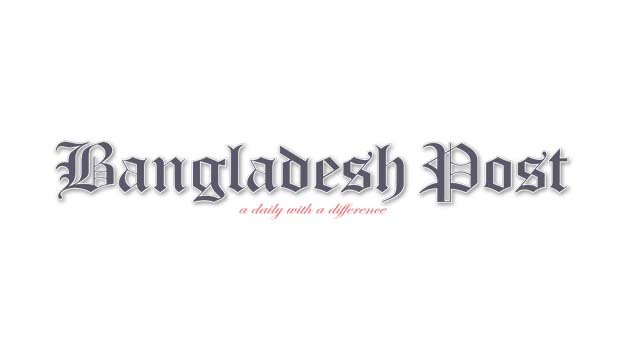 The British Council in collaboration with the Department of Public Libraries, and Bangladesh Open Source Network (BdOSN) will organise nationwide preparatory workshops for several international science contests at district level public libraries across the country.
The British Council and BdOSN will organise campaigns, awareness and hand-on-training in public libraries in at least 30 districts in Bangladesh. BdOSN will provide volunteer support for these workshops. The competitions are the International Junior Science Olympiad, International Robot Olympiad, and World Robot Olympiad.
For a successful execution of these activities, the British Council renewed the agreement with BdOSN at the Bishwo Shahitto Kendro office in Banglamotor on Monday. The BdOSN and the British Council signed the agreement in 2018. Since then, the BdOSN has been providing volunteer support for organising computer coding and programming workshops in the district government public libraries under this agreement.
The activation will begin in March 2020. These international competitions are held in different countries every year. Participating countries select the contestants from the district level. The selected contestants are then sent to different countries to participate in the final round by forming a national team.
The chief guest of the event Md Abdul Mannan Ilias, director general (additional secretary), Department of Public Libraries and Ministry of Cultural Affairs, said, "Competitions like International Junior Science Olympiad, International Robot Olympiad, and World Robot Olympiad help increase the interest in science and robotics among young people."
He was hopeful that new library users would be generated with an enhanced thirst for knowledge through the campaigns and awareness-raising events. The Department of Public Libraries will have their full cooperation in this regard, he confirmed. Andrew Newton, deputy director, British Council Bangladesh, said, "We are very happy to organise preparatory workshops for the competitions in collaboration with the Department of National Public Libraries and BdOSN."
Last year, the International Robot Olympiad participants of Bangladesh won gold medals and they are hoping to add more gold medals for Bangladesh in upcoming competitions as a result of these preparatory workshops, hands-on training and awareness-raising events, he added.
Kirsty Crawford, programme director, Libraries Unlimited, British Council, stated, "We are bringing innovative services to modernise the public libraries in the country under the Libraries Unlimited programme. This includes organising coding workshops in libraries. We are providing Kano computers and micro-bits to government libraries in Bangladesh".
The Code Club initiative has been a success in youth engagement for the past year and a half, said Crowford adding, Libraries Unlimited is providing training in coding, programming, robotics and IoT (Internet of Things) in government libraries with the help of the partners.
She was hopeful these workshops would add new dimensions to the education and library sector of Bangladesh. Among others, Lafifa Zamal, professor, Department of Robotics and Mechatronics Engineering, Dhaka University and Vice President BdOSN were also present.