Sports, Football
Booters face do-or-die clash against Nepal today
---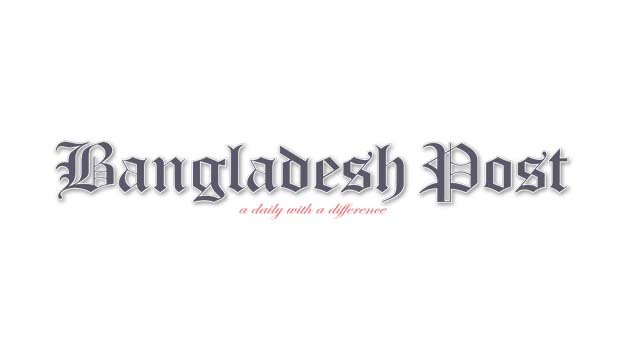 To play in the final, Bangladesh have no choice but to beat Nepal in the do-or-die SAFF Championship clash on Wednesday. It's a must win game for the booters. Nepal are in a better position than Bangladesh to play in the final.
If they can draw, the team will be able to play in the final of the SAFF Championship for the first time in their history. But even then, the pressure is on Nepal, not Bangladesh, thinks Bangladesh's forward Rakib Hasan.
Nepal and Bangladesh will meet in their last league stage match in Male on Wednesday. India will face host Maldives on the same day. After these two matches, it will be known which two teams will play in the final on October 16.
Nepal and Maldives are in a very strong position with 6 points after winning two of the three matches. However, Maldives is at the top in goal difference. India is in the third place with one point less. Bangladesh collected 4 points in 3 matches. If Bangladesh win the last match, then the team will get a ticket to the final with 7 points.
The task will not be easy for the red-green jersey holders against Nepal, who have been playing great football in recent times. It is normal for them to be under pressure. But Rakib says differently, 'We are not under any pressure. Compared to that, Nepal is under pressure. Because they have to draw to go to the final where we want to win directly. We will play to win.
This time Bangladesh has played three matches in five days. Due to fatigue, the team could not perform as expected against the Maldives. However, after five days of rest, they are in full swing. "We couldn't play well against Maldives due to fatigue," said Rakib, who is determined to give his best against Nepal. However, everyone is looking forward to give their best against Nepal to get a place in the final.
Bangladesh's biggest obstacle on the way to the final is not getting goals from the forwards. In three matches in the tournament, no goal has come from the foot of the forwards yet. Defender Tapu Barman and Yassin Arafat scored the goals in the two matches they won and drew respectively.
However, Rakib expects the forwards to score against Nepal. "Actually, when we play, we always try to score goals. But sometimes we fail. But if we can play against Nepal according to the coach's plan, then we can expect something better. We will try to play offensive football.