All Section, City
BNP's politics is to create chaos, spread rumours: Hasan
---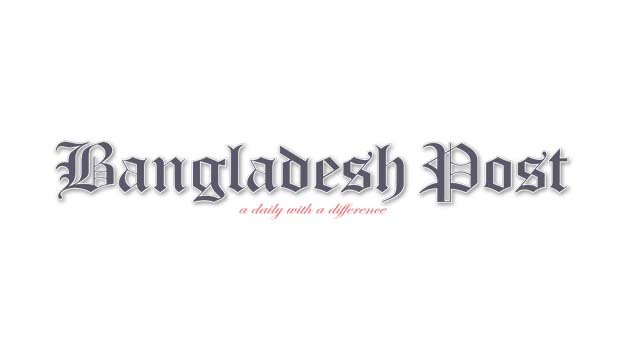 The politics of BNP is to create a chaos in the country, spread rumors from time to time to create confusion among the people and lie continuously. This is the main motto of BNP politics.
"As part of the plan to create nationwide chaos, BNP has committed an incident on July 31, they fired at the police and a policeman was shot dead," said Awami League's Joint General Secretary and Information and Broadcasting Minister Dr Hasan Mahmud.
The minister also said that the BNP leaders and activists took a policeman to the local BNP office and beat him up. The youth who died as a member of BNP affiliate, doctor says initial report says he died due to head injury i.e. hit by brick-bat. The matter is under investigation, everything will come out in the investigation. However, BNP wants to create corpses, as a part of creating corpses, the incident of Bhola has been committed.
He said these things during an exchange of views with journalists on contemporary issues at the secretariat on Tuesday afternoon. Dr. Hasan said, BNP Secretary General Mirza Fakhrul said that I have appeared before you because of the provocative and indecent language he has spoken. When the month of August came, their anti-national conspiracies, mischief-making efforts increased.
The Information Minister said, "Before the beginning of August, the BNP did not inform the police in advance that the rally will be held in Bhola on July 31. However, the police cooperated so that they could hold a rally. When they started vandalizing shops and pelting bricks at the police, the police had to fire tear gas. Not only pelting bricks and stones, BNP fired at the police. A watcher constable working in Bhola was shot dead by BNP firing. Besides, they took a policeman to the party office and beat him up.
Today, Mirza Fakhrul Sahib is giving a provocative speech, but Bangladesh Awami League leaders and activists have not yet taken to the streets. The question is what will stand when we all take to the streets. We have not yet made that call to our leaders and activists. However, I request the leaders and activists to be careful that BNP is trying to create chaos across the country.
Awami League joint general secretary Dr. Hasan said that BNP had called a hartal in the past too, when there was traffic jam across the country.
By calling a strike, they realized that no one was responding to their calls. And if they call a blockade and try to keep the people under siege day after day, the people will resist them.