All Section, City
BNP's going to ACC is a drama, says Hasan
---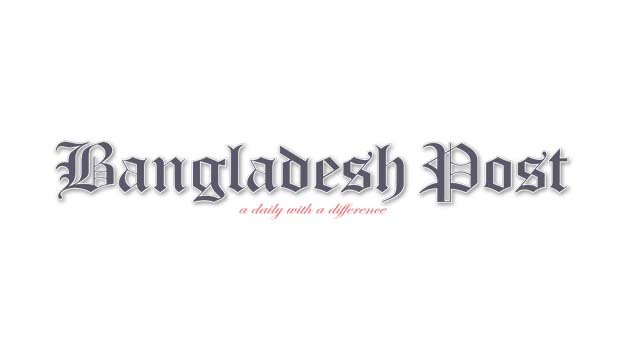 Information Minister Dr Hassan Mahmud said, "When world champions in corruption talk about corruption, there is a sense of humor among the people. In the real sense, the BNP has gone to the Anti-Corruption Commission-ACC to make a drama. '
Asked by reporters after the PIB Sohail Samad Journalism Award 2020 presentation ceremony at the ministry's conference room at the Secretariat on Monday afternoon, the minister said, "I saw on television that Alal and Dulal have gone to the ACC on behalf of those who became world champions in corruption. I think if the ACC interrogates them, they will get information about the looting that took place through Hawa Bhaban and how the country has become a five-time champion in corruption because of them."
When journalists asked about Munshiganj science teacher Hridoy Mandal, Dr Hasan expressed satisfaction with his bail, saying, "The whole heartbreaking incident is very sad and unfortunate. He said that even after his release on bail, there was an internal conspiracy of the teachers against him. I think there may be someone else behind it."
In response to a question about the BNP secretary general calling Pakistan's electoral system the norm of democracy, the minister said, "We have been saying for so long that Pakistan is the norm for the BNP and its allies. The founder of their party, Ziaur Rahman, wanted to confederate the country to Pakistan, but could not. The fact that they still follow Pakistan, want to take the country to Pakistani ideology, was revealed by Mirza Fakhrul on Sunday.
Earlier, the Minister of Broadcasting handed over the PIB-Sohail Samad Award 2020 commemorative memorandum, certificate and check from journalist Syed Badrul Ahsan. In his speech, Dr Hasan congratulated Syed Badrul Ahsan as a good writer, gentleman and a pure gentleman and thanked the family of late journalist Sohail Samad for introducing this award in journalism since 1999 and PIB for their cooperation. He said that such awards play a vital role in producing talented journalists.
Secretary of the Ministry of Information and Broadcasting Md Maqbool Hossain, Director General of Bangladesh Press Institute-PIB Zafar Wazed, PIB-Sohail Samad Award winning journalist Syed Badrul Ahsan spoke on the occasion. Syed Badrul's wife Syeda Zakia and PIB officials were present on the occasion.
Born on February 13, 1954, Syed Badrul Ahsan has worked in Asian Edge, New Nation, Morning Sun, Bangladesh Observer, Independent, News Today and Daily Star in his four decades of journalism. From 1996 to 2000, he was the Press Minister at the Bangladesh High Commission in London. From Rebel to Founding Father: Sheikh Mujibur Rahman, Glory and Despair: The Politics of Tajuddin Ahmed, The History Makers in Our Times.