Country
Berbari secondary school in Jhenaidah focusing on students like candle
Aim to make good citizens for Smart Bangladesh
---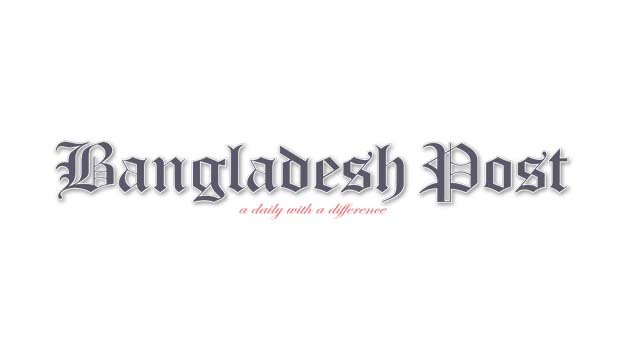 A secondary level school in remote village of Jhenaidah Sadar upazila has been enlightening the students of a number of villages as a flamed candle to make them good citizens for a better Bangladesh as dreamed by the Father of the Nation Bangabandhu Sheikh Mujibur Rahman.
Strict principality with ethical and sincere services of the teachers, utmost services of the staff and the local management committee members had made Berbari secondary school as one of the most potential educational institutes in Jhenaidah. The guardians feel proud to send their children to this school.
Sufficient number of classrooms, recruitment of teachers for biology, chemistry, physics, agriculture, social science, general history might help ensure better education services among the students, said the authority of the
school.
A number of minor learners of the school when contacted said they feel proud being the learners as the institution if completely free from any political activities and no class is suspended anyway since its inception. They had demanded construction of a culvert in front of the school as they have to walk additional steps to arrive in their school everyday.
Abdul Bari, an elderly guardian and also a member of the school management committee (SMC) of Berbari Secondary School when contacted said the school located near the birthplace of legendary poet Paglakanai, has been playing a vital role to make their children good citizens providing them ethical and moral education abide by their uninterrupted curricular activities.
The school located in a greenery environment in the remote village attracts the guardians and students due to strict principality of the teachers' community, utmost sincerity, regularity and discipline. They do not entertain any irregularity by any of the students, teachers or service staff.
Headmaster of Berbari Secondary School AKM Akteruzzaman when contacted said a total of 210 students have been studying in the school from class six to ten, while eight teachers as against required thirteen have been providing services to the learners with their utmost honesty and sincerity.
Now they have been conducting classes in six classrooms as against required 10 in two buildings including a two-storied one anyhow. The number of teachers should be increased to at least 13 as per requirements of the learners, the headmaster said.
The headmaster said his school has been showing better performances in the secondary school certificate (SSC) examination. Each and every examinee in the examination had passed in the last three years, while his students have been playing a key role in sports, cultural progarmmes and other competition in the district.
Abdur Rashid Advocate, founder of Berbari secondary school and incumbent upazila parishad chairman in Jhenaidah Sadar when contacted said he had established thew school at Rajapur primary school venue in 1969 with 10 students initially. But he was compelled to shiftthe same atRathakholaPaglakanaiSmrityPathagar at Berbari that was finally shifted at present place on 150 decimals of land. The students are familiar to nature and legendary poet Paglakanai who was born in the locality.
Abdur Rashid Advocate said any type of political activity was totally banned in the educational institution and the teachers were advised not to participate in direct politics and other similar activities. They were also advised to ensure proper and moral and ethical education to their children so that they might grow as good citizens to lead the country as the Smart Bangladesh as desired by the Prime Minister Sheikh Hasina.