Country
Bera upazila covered with mustard flower
Bumper yield delight farmers
---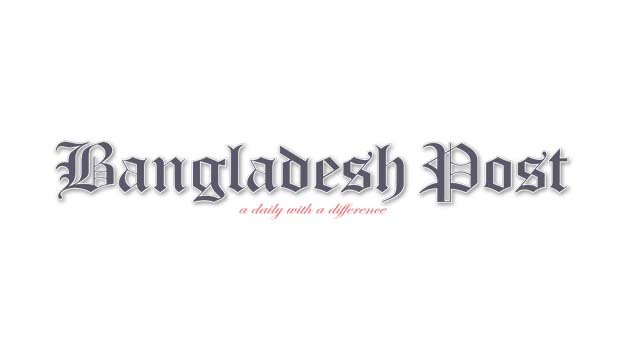 Mustard is being cultivated in the vast fields of Bera upazila of Pabna. According to the Upazila Agriculture Office, mustard has been cultivated in 31,030 hectares of land in Bera Upazila including the char areas. Eighty percent of the total mustard cultivation in the upazila is done on the east side of the flood control dam including char areas. Mustard growers, including agriculture officials, have hoped for a bumper crop of mustard this year if the weather is favorable.
Joynal Haque, a farmer of Chakla village in the upazila, said he has cultivated Bari-14 variety of mustard in 5 bighas of land this season, hoping for a good crop if the disease is not eradicated. Chattar Ali, a farmer in Dhalar Char Union, said the cost of growing mustard was much lower than other crops. Fertilizer, irrigation and pesticide application in mustard fields is very low. Mustard cultivation started in early November. It takes 75 to 90 days for the crop to ripen. Now the middle time is running. Plain and comparatively high lands are suitable for mustard cultivation. Mustard seeds are sown after light tillage and application of fertilizers. Once every 3 to 4 weeks of seedling germination, a small amount of fertilizer is applied on top of the seedlings and the yield is easily improved. The interest of the farmers in this region is increasing day by day as there is more profit due to less labor.
Anshar Ali, a farmer from Char Nakalia village in Haturia Nakalia union of the upazila, said, "I have cultivated Tori-6 variety of mustard in 3 bighas of land. The mustard field is full of flowers." Hopefully the yield will be good. Even after cultivating mustard, paddy can be cultivated, we cultivate mustard as this crop can be grown at home in a short time.
Mohammad Maskar Ali, Agriculture Officer, Upazila Agriculture Extension Department, said that the Upazila Agriculture Extension Department has provided free seeds and fertilizers to about 4,500 farmers this season to create interest in cultivating rabi crops including mustard. Upazila Agriculture Office including Agriculture Officer, Deputy Assistant Agriculture Officer is constantly advising the farmers and solving their problems. There is a possibility of producing 6,630 metric tons of mustard in the current season. This time the farmer has cultivated mustard in much more land than the target of mustard cultivation. Due to good yield and market price of mustard last year, the cultivation of mustard has increased as expected in this season.
Asked about the damage to mustard plants and flowers due to fog, Upazila Agriculture Officer, agronomist Md
Muskar Ali said, "The current climate is good for mustard cultivation. There is a possibility of damage. After the cultivation of mustard, the fertility, productivity and disease resistance of the crop increased. This Rabi crop mustard acts as a facilitator for subsequent crop production. Due to favorable climate for mustard cultivation, the Department of Agriculture expects bumper mustard yield in the upazila this season. According to the Agriculture Office, Bari Mustard-14, 15 and newly developed improved yielding varieties Bari-16 and Tori-6 have been cultivated in 31,030 hectares of land in the current season. Field level agricultural officers are advising farmers round the clock.
Talking to the mustard growers, it is learned that the mustard tree has enough flowers and they are expecting that the yield of mustard will be 6 to 8 and a half mounds per bigha in the current season if there is no weather disaster. Mustard cultivation is very beneficial for subsequent Boro paddy cultivation. After mustard cultivation, mustard plants are also used as fuel. Mustard cultivation costs 1,500 to 1,600 rupees per bigha. With good yield, 6 to 8 Mounds of mustard can be obtained from one bigha of land. At present the market price of mustard is Tk 2,600 to Tk 3,000 per ounce. In this case, after deducting all the expenses from each bigha of land, the profit is about 15 to 16 thousand rupees. Due to the increase in demand and market price of mustard, the farmers of the area are inclined to cultivate mustard along with the cultivation of vegetables. Boro paddy can be planted in the land only after mustard cultivation. It uses less fertilizer in the land, mustard leaves and roots act as green manure and also helps in increasing the yield of Boro paddy.
The horizon brings variety to the mustard flower crop fields. Farmers are smiling as this year's bumper harvest is in full swing. Millions of bees are collecting honey from mustard flowers as well as being the best friend of the farmer and helping to increase production through pollination. The humming of bees and the smell of bees make the atmosphere of the yellows enchanting. Anabil a man of peace unites man with nature, endless peace comes to mind.
If the weather is favorable, the mustard production of the upazila will exceed the target this season, says Bera Upazila Agriculture Extension Department. Bera farmers are expecting bumper mustard yield.