All Section, Education & Culture
Campus News
Basanthi Utshab celebrated at IU
---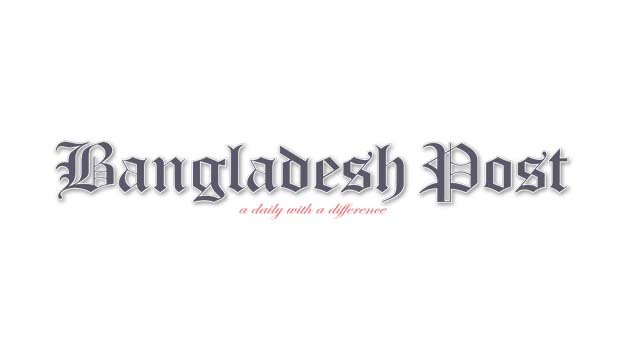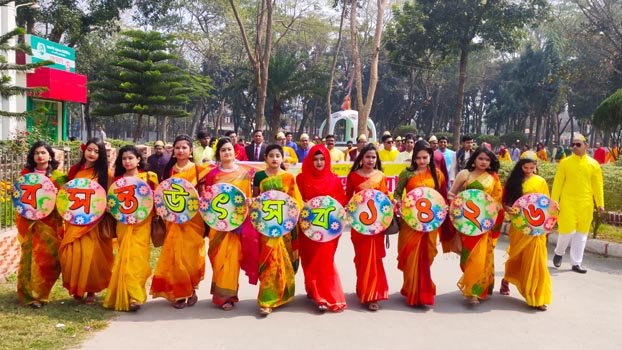 The teachers, students and officials of Islamic University (IU) in Kushtia celebrated Bashanthi Utshab on the campus amid festivity and colourful programmes on Saturday.
With the slogan 'Whether flower blooms or not, today is Bashantha', Bangla department organised a day-long progmammes at Bangal Manch, adjacent to the faculty building on the campus. A colourful rally was brought out from in front of Rabindra-Nazrul Arts faculty building, Teachers and students joined the rally to celebrate the day wearing yellow Sari, Bashanti Panjabi with banners.
The rally ended at Bangla Mancha on the campus after parading the main thoroughfares of the university. Later, a discussion was held here chaired by Prof Dr M Saidur Rahman, chair­man of Bangla department. IU vice Chancellor Prof Dr M Harun-ur-Rashid Askari addressed the programme as the chief guest while its pro vice-chancellor Prof Dr M Shahinoor Rahman and Treasurer Prof Dr M Selim Toham attended here as the special guests.
Atiqur Rahamn Onny and Wahida Khanam Asha of the department conducted the function jointly attended over 300 students from various departments. Later, a cultural programme was held by the students of the university.