National, Back Page
Bangladesh women win bronze defeating Pakistan
---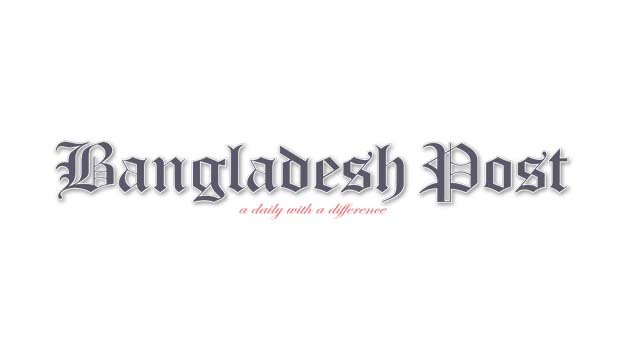 Bangladesh women's cricket team on Monday won the bronze medal defeating Pakistan in the ongoing Asian Games at the Zhejiang University of Technology Cricket ground in Hangzhou, China. s
Although Bangladesh women cricket team left the country with high hope to win the gold or at least the silver in the women's cricket event, they managed the bronze with a comfortable victory against Pakistan.
Earlier, Bangladesh women team conceded defeats to India and Sri Lanka.
It was a combined effort from both bowlers and the batters to grab an easy win. However, an excellent all–round performance from Shorna Akhter was a big contribution for Bangladesh clinching the country's first medal this season.
Bangladesh women cricket team, two times silver medal winners in the Asian Games, won their first medal in the 19th edition of the games outplaying Pakistan by five wickets in a third place deciding play-off match.
Shorna, who bestowed the best contribution in the team winning with her all-round performance, claimed three wickets conceding only 16 runs in her four over spells to restrict Pakistan for a paltry 64 runs in stipulated 20 overs match.
Apart from Shorna's unbeaten 14, openers Shamima Sultana and Shathi Rani made 27 runs in the first wicket stand with 13 runs each.
Shorna also showed her mettle with the bat when she was unbeaten with 14 runs playing 33 balls and brought the team to winning target when they tumbled into some tricky position losing five wickets in quick successions.
Shorna and Sultana Khatun remained unbeaten until the team reaching to winning target.
Bangladesh won the toss and chose to field first. They justified the decision with taking couple of wickets of Pakistan for six runs in two overs. They lost four wickets within nine over, when Marufa Akter, Nahida Akter, Sanjida Akter and Rabeya Khan shared one wicket each.
Pakistan seemed to fight back with Natalia Pervaiz (11), captain Nida Dar(14) and Aliya Riaz (17) scoring double digit each. But, Shorna came into action with striking twice in the 15th over when she sent back Dar and Umm-e-Hani and then picked up Riaz in the final over on her way to bag three wickets for 16.
Pakistan ended their innings scoring 64 for 9 wickets in 20 overs.