National, Back Page
'Bangladesh-Bangabandhu Sheikh Mujib Room' opened at FAO headquarters
---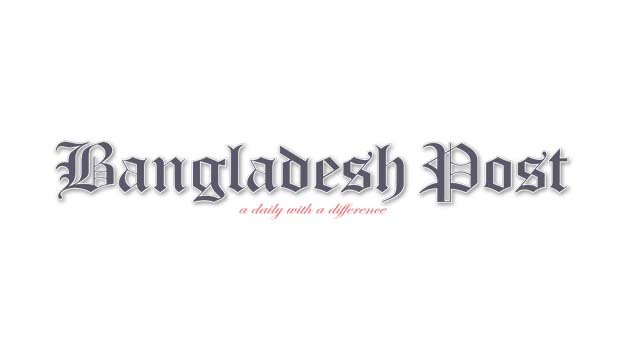 The 'Bangladesh-Bangabandhu Sheikh Mujib Room' was inaugurated at the Food and Agriculture Organisation (FAO) headquarters in Rome, Italy.
Prime Minister Sheikh Hasina opened the room in a ceremony in presence of FAO Director-General, QU Dongyu on Monday evening.
The establishment of the room marks the celebration of the 100th birth anniversary of Father of the Nation Bangabandhu Sheikh Mujibur Rahman, who had a dream of building a nation free from hunger and poverty and initiated the "Green Revolution" in the agriculture sector of Bangladesh.
Speaking on the occasion, the Prime Minister said that her country is delighted to have a little piece of Bangladesh inside the FAO headquarters.
In this regard, she expressed her gratitude to the FAO director general and his team for their whole-hearted support in making it possible.
She said Bangladesh became a member of FAO in 1973 under the guidance of Father of the Nation Bangabandhu Sheikh Mujibur Rahman.
Mentioning that Bangabandhu's life-long mission was to free Bangladesh's people from oppression, poverty and hunger, she said, "I pay my profound homage to his memory as we officially open this room that bears his name."
This room also stands for the fifty years of excellent partnership between Bangladesh and FAO, she added.
Sheikh Hasina said Bangladesh has made significant progress in combating hunger and malnutrition. "It is my life's purpose to ensure a zero-hunger and zero-poverty future for all people, and we are almost at the last miles of our struggle."
"I hope the international delegates gathering in this room will take a moment to reflect on our achievements," she said, adding, "I hope they will draw inspiration from our example to promote food security and sustainability all over the world."
The newly furnished room shows an image of Bangabandhu Sheikh Mujib, depicted in a paddy field by one of Bangladesh's farmers. This artistic work was done during the "Mujib Year" - Bangabandhu's birth centenary observed in 2020-21. It has earned a place in the Guinness Book of World Records. It bears testimony to Bangabandhu's place in the hearts and minds of Bangladesh's common people.
Sheikh Hasina said that there is also an image of the Ceres Award given to her in 1999 in recognition of their work against hunger and malnutrition. "This was a fitting tribute to the hard work of our farmers and farm labourers," she added.
Referring to her last month's visit to Geneva where she spoke for Bangladesh's workers and toiling masses, she said, "This time, I have come here to talk about our farmers' contributions to produce food for our 168 million people."
She extended her gratitude to the entire UN Food System for standing by their side over the years.
"I hope the 'Bangladesh-Bangabadhu Sheikh Mujib Room' will make all its visitors feel welcome and provide them enough comfort and motivation," she added.