National
Bangabandhu Sheikh Mujib Dhaka Marathon held in Bogura, Satkhira
---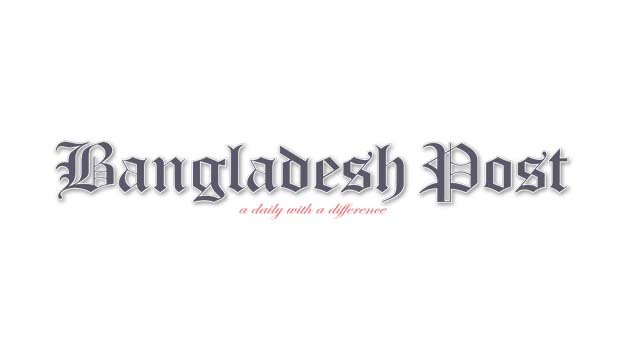 More than 5,000 people including freedom fighters and administrative figures took part in Bangabandhu Sheikh Mujib Dhaka Marathon to celebrate the birth centenary of Bangabandhu, in Bogura on Friday. The marathon was also held in Satkhira.
The 11th Infantry Division of Bangladesh Army and Bogura Area organized the competition under the management of Sadar Upazila Administration with the cooperation of the District Administration.
People of different occupations, public representatives, figures from political-social organizations, teachers and students started running for 5 km from Shatmatha, the centre of the town to Matidali Bimanmor.
"Two and a half thousand people registered for this digital marathon but more than five thousand people participated", Said Azizur Rahman, Bogura Sadar Upazila Nirbahi Officer.
Deputy Commissioner of Bogura Md. Ziaul Haque inaugurated the event on the premises of Bogura Zilla School while, Superintendent of Police Ali Ashraf Bhuiyan, 11th Infantry Division Representative Lt. Col. Md. Raihanul Rashid Chowdhury, District Awami League General Secretary Ragebul Ahsan Ripu and others were present.
At the end of the race, prizes were distributed among 20 people on the Sadar Upazila Parishad premises.
Meanwhile, in Satkhira the marathon was held on Friday morning. The competition started from Lake View area in Satkhira suburb and ended at Satkhira Stadium.
Anarul Islam and Shahid Hossain won the first and second place respectively. Sohana Khatun and Afra Khandaker bagged the first and second place among the girls.
Mir Mostaq Ahmed Robi, Member of Parliament from Satkhira Sadar constituency, distributed prizes among the winners after the competition organized by Jashore 55th Infantry Division and District Administration.
Deputy Commissioner SM Mostafa Kamal, Superintendent of Police Mostafizur Rahman, CO of 55 Infantry Battalion Lt. Col. Nasir, UZ Chairman Alhaj Asaduzzaman Babu, social worker Alhaj Abul Kalam Babla and officials of the district sports body were present at the time.