All Section, City
Bangabandhu is the architect of independence: Palak
---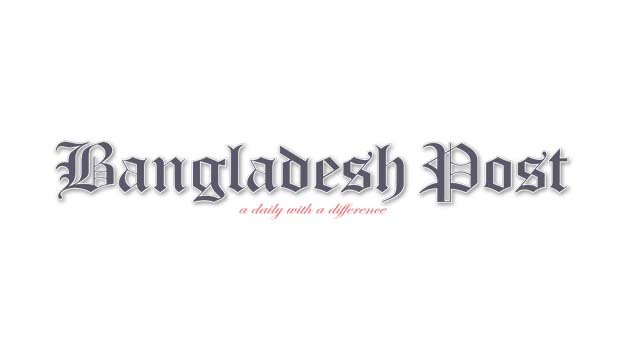 State Minister for Information and Communication Technology (ICT) Zunaid Ahmed Palak said Bangabandhu had prepared the unarmed nation for armed liberation war through movement, struggle, sacrifice and courage.
He said Bangabandhu was not only the architect of our independence, but also the hero of nation building. He said that if we look at the history of the world, the second example of a newly war-torn country giving a constitution in just nine and a half months cannot be found.
The state minister said this while addressing a discussion meeting on the occasion of 46th martyrdom anniversary of Father of the Nation Bangabandhu Sheikh Mujibur Rahman and National Mourning Day-2021 organized by ICT Division at BCC auditorium of ICT Tower in city's Agargaon on Wednesday.
The main speaker of the programme was the chief coordinator of the National Implementation Committee to celebrate the birth centenary of Father of the Nation Bangabandhu Sheikh Mujibur Rahman Dr Kamal Abdul Naser Chowdhury.
Presided over by NM Ziaul Alam, Senior Secretary of ICT Division, Parthapratim Dev, Executive Director of Bangladesh Computer Council, Bikarna Kumar Ghosh, Managing Director of Bangladesh Hi-Tech Park Authority, Reena Parveen, Additional Secretary of ICT Division, Syed Almas Kabir, President of BASIS and others spoke on the occasion.
Mentioning that Bangabandhu has laid the foundation of everything in modern information technology in Bangladesh today, the state minister said Bangabandhu had preached the official declaration of independence all over Bangladesh using EPR's wireless technology just before his arrest by the Pakistani army on March 26, 1971.
Bangabandhu became a member of the United Nations ITU on September 5, 1973 in the newly independent Bangladesh. He said to transform Bangladesh into a golden Bengal by building a science-minded generation; Bangabandhu gave Qudrat-i-Khuda the responsibility of formulating the national education policy.
Palak said Bangladesh has become a dignified state under the leadership of Bangabandhu's daughter Sheikh Hasina. Bangladesh is now on the way of becoming a non-discriminatory golden Bengal of Bangabandhu's dream. Still a group of people is constantly trying to divide us again. He said that truth cannot be hidden with lies. The victory of truth is inevitable. They tried to keep Bangabandhu's name away from the textbooks, radio and television of Bangladesh for 21 years and 2 generations.
Today, Bangabandhu's name has been included in various educational institutions in Bangladesh, not only in high-tech parks, but also in the far-flung United Nations 'UNESCO' Bangabandhu's March 7 speech as a World Heritage. He said Bangabandhu's name is not only in the history of the world, but also in the satellite that has been launched under the supervision of Sajib Wazed Joy, the architect of Digital Bangladesh, the state Minister added.