All Section, City
Bangabandhu Chemical Metrology Olympiad 2022 concludes
---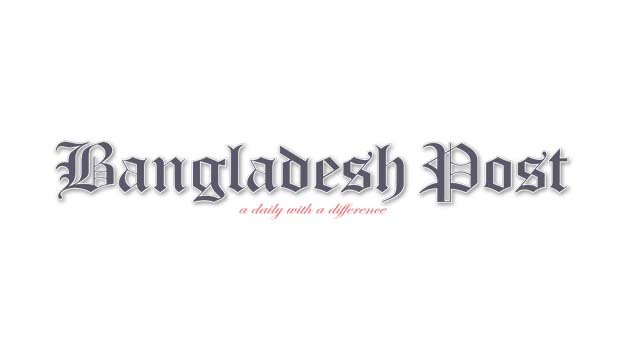 Bangladesh Reference Institute for Chemical Measurements (BRiCM) previously known as DRICM established on 10th June, 2012, which is the paramount national institute for chemical measurements and experiments. It was inaugurated by prime minister Sheikh Hasina.
Bangladesh government declared 17th March 2020 to 26th March 2021 as Mujib borsho to celebrate the birth century of the founding father of the nation Bangabandhu Sheikh Mujibur Rahman. As part of this continuation, BRiCM organized chemical metrology Olympiad to create awareness among the students about science specifically chemical measurements.
A total of 8000 students participated in the first round from schools, colleges, and universities in an online examination held on 12th February 2022, from all over the Bangladesh. Students were classified into three groups: Group-A (class 8-10), Group-B (class 11-12), and Group-C (above 12th grade). The second round was held on 23rd April with 150 selected participants from the first round.
The final round was held on 21st May Saturday, 2022 in BRiCM premises and the winners were given prizes in the closing ceremony. Honorable Minister of Science and Technology, Architect Yeafesh Osman was the chief guest, deputy minister of education Mohibul Hasan Chowdhury as special guest, Professor Dr. Aftab Ali Sheikh (chairman BCSIR) and Dr. Firdausi Qadri (Ramon Magsaysay Award winner, 2021) took the position as honorable guest.
The ceremony was presided by the Director General of BRiCM, Dr. Mala Khan who is the pioneer of chemical metrology research in Bangladesh. Renowned scientists, professors, parents, people from print and news media, and all the personnel from BRiCM were also present in that ceremony.
In the first round all the participants and volunteers were given certificates. Calibrated lactometer and thermometer were given to selected 150 participants from second round so that they can use them to measure in their daily life and create social awareness about metrological measurements. They will inform BRiCM about the uses of these instruments and Mr/Miss Metrology will be awarded from them in the next year. Three winners from each group were selected as first, second and third position and they were given laptop, tablet and E-book reader as prize, respectively. In addition, "Nusrat-E- Jahan" student of Mohammadpur model school and college was selected and awarded as Miss metrologist-2019.
BRiCM is the member of the highest international organization for metrological science, International Bureau of Weights and Measures (BIPM), and Asia Pacific Metrology Program (APMP). Other than reference services, BRiCM's main services are to maintain goods quality, to give calibration and instrumentation services to the diagnostic centers of Bangladesh, to check proficiency, arrange workshop on chemical measurements and to give method validation services, accreditation, production and supply of reference materials. In November 2015, Dr. Mala Khan received an APMP Developing Economy (DEN) award for research about chemical measurements in Bangladesh. During Covid-19 pandemic situation BRiCM discovered Covid-19 specimen collection kit (VTM), RT-PCR kit; B-clean hand Rub, hand sanitizer and disinfectants, which played a key role in prevention of Covid-19. The main missions and visions of BRiCM are to establish national infrastructure and gain international recognition, improve the quality of life through these researches, and to reduce the obstacle for national product export.