Country
Bandarban celebrates World Tourism Day
---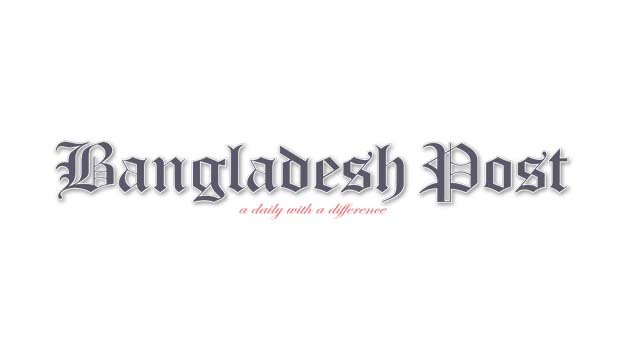 International Tourism Day was celebrated in Bandarban by organizing various programs on the occasion of International Tourism Day. This year's theme of Tourism Day is 'Rethinking Tourism'.
On Tuesday morning, a colorful procession organized by Bandarban Hill District Parishad with the participation of various public and private institutions and various ethnic groups living in the district started from Bangabandhu Mukta Manch and walked the major roads of the town.
Different ethnic groups showed their cultural identity by dressing up in their own costumes.
A colorful rally led by Bandarban Hill Zilla Parishad Chairman Kyaw Shwe Hla circumambulated the important roads of the district town to the beat of the band party. A discussion was organized in the auditorium of the Bandarban Minority Cultural Institute. Bandarban Hill Zilla Parishad Member and Convener for Tourism Affairs Shing Yung Mro, Kyaw Shwe Hla, chairman of Bandarban Hill District Council, was present as the chief guest in the meeting under the chairmanship. In the discussion, the speakers said that Bandarban district is a place of beauty.
Tourists from different parts of the country come here throughout the year to enjoy the unique beauty of nature. The diverse cultural lifestyles of twelve ethnic groups, including the Bengalis, attract tourists.
Before that, Bandarban Hill District Council Chairman Kyaw Shwe Hla inaugurated the International Tourism Day and Mountain Cycle Rally competition by releasing balloons. Cyclist competitors will cover the 79 km hilly winding road from Bandarban city to Thanchi upazila and return to Bandarban via Alikdam. 25 competitors from different regions of the country are participating in this bicycle competition.
In the evening in Ruma and Thanchi upazilas, interesting cultural events have been organized with the participation of artists from different ethnic groups of Bandarban.
Also, on the occasion of International Tourism Day, General Secretary of Bandarban Hotel and Resort Owners Association Sirajul Islam said that 30-50 percent discount on hotel room rent has been given for tourists coming to Bandarban, it will continue till October 4.
Local Government Department Deputy Director (Deputy Secretary) Lutfur Rahman spoke as a special guest in the discussion meeting. Bandarban hill district council chief executive officer Kausar Hossain. Sadar upazila chairman AKM Jahangir, district council members Lakshipada Das and Mozammel Haque Bahadur and others were present.