National
Baby 'Maharaj' handed over to adoptive parents in Kaliganj
---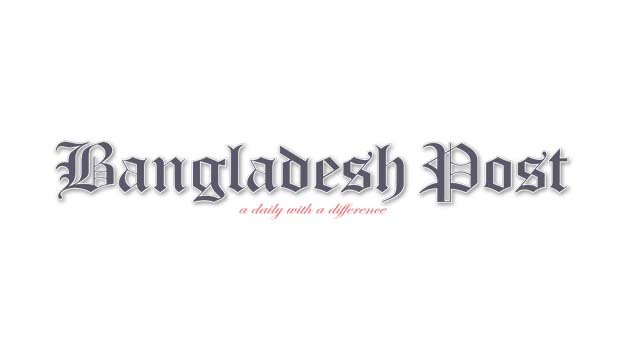 Although the baby was placed in the mother's womb for 10 months and 10 days, but the baby was not owned by her own mother. He was brought to the crematorium in a market bag. The locals picked up the child from there. He was admitted to the hospital. After that, he did not lack caress. He was rushed to the administration court for adoption.
29 applications were submitted for adoption. The baby was named 'Maharaj'. That 'Maharaja' got the lap of the adopted mother. She has been handed over to Shikha Rani Chowdhury, headmaster of Radhipara Government Primary School in Tala Upazila and her husband Barun Kumar Pal, a computer engineer at Sagardari Technical and Commerce College in Jessore.
Kaliganj Upazila Social Service Officer Abdullah Al Mamun and Health and Family Planning Officer Dr Sheikh Tayebur Rahman formally handed over the baby on Tuesday afternoon. Earlier, the adoptive couple appeared at the Upazila Social Service Office and signed the adoption agreement as per the court order.
The agreement stipulates that DPS of Tk 3,000 and two bighas of land will be registered for newborns every month. In the contract, the child's name has been changed from 'Maharaj' to 'Titash'.
Meanwhile, when the administration announced the adoption of the child, 29 people submitted applications for his adoption. Later, the Child Welfare Board formed under the leadership of Kaliganj Upazila Nirbahi Officer Mohammad Mozammel Haque Russell reviewed the future welfare of the child and sent it to the Satkhira Children's Court with a recommendation to adopt the child on 9 conditions.
On 12-10-2020, Satkhira District and Sessions Judge Sheikh Mofizur Rahman nominated Shikha Rani Chowdhury and Barun Pal from among the applicants. After receiving copies of the verdict and related documents, the 10-day-old baby, who was being cared for by nanny Morzina Khatun and Khadija Khatun of the Upazila Health Complex, was handed over to her new mother Shikha Rani in a healthy condition on Tuesday afternoon.