City
AL will give befitting reply if BNP create chaos in rally
Obaidul Quader says at Mymensingh district council
---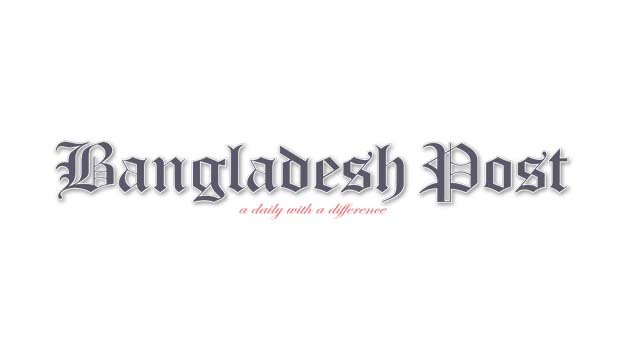 General Secretary of Bangladesh Awami League, Minister of Road Transport and Bridges Obaidul Quader MP said that if BNP tries to create any kind of chaos in the name of rally, Awami League leaders and workers will give a befitting reply along with the people. He said, playing with fire has started. It will be played in the movement, it will be played in the elections, it will be played in December. You will assemble in an orderly fashion, not a fight. But if we are attacked, time will tell whether we will counter attack or not.
Bangladesh Awami League General Secretary Road Transport and Bridges Minister Obaidul Quader MP said these things in the chief guest speech at the tri-annual conference of Mymsansingh District and Metropolitan Awami League held at the historical Circuit House ground on Saturday, December 3.
Awami League General Secretary Obaidul Quader commented that Ziaur Rahman was the mastermind of the brutal massacre of August 15. He said that Tarek Rahman was the main protagonist of the assassination attempt on Prime Minister Sheikh Hasina on August 21 and the death of 23 people including Ivy Rahman. And Tariq Rahman is shouting from London to occupy Rajpath. Long before the 10th, BNP is pitching its tent in Paltan, bringing Handi-Patil. Where are you getting this money? They are looking for the source of this money. He said, from where the money is coming, it is being investigated. The government cannot be overthrown by shouting. Obaidul Quader said, BNP will play against corruption and looting.
Presidium member Agriculture Minister Dr. Md. Abdur Razzak MP, Central Joint-General Secretary Education Minister Dr. Dipu Moni MP, Central Awami League Advisory Principal Matiur Rahman, Organizing Secretary Ahmed Hossain, Shafiul Alam Chowdhury Nadel, Cultural Secretary Asim Kumar Ukil MP, spoke as special guests in the conference. Central member Marufa Akhtar Popi and vice-principal Mr. Raymond Areng, State Minister of Public Works Sharif Ahmed MP, State Minister of Culture K. M. Khalid MP, Mymensingh City Corporation Mayor Md Ikramul Haque Titu, Md Moslem Uddin Ahmed MP, Nazim Uddin Ahmed MP, Fahmi Golandaz Babel MP, Jewel Arang MP, Kazim Uddin Ahmed Dhanu MP, Monira Sultana Moni MP.
District Awami League President Advocate Zahirul Haque Khoka presided over the conference and Metropolitan Awami League President Ehteshamul Alam delivered the welcome speech. District Awami League General Secretary Advocate Moazzem Hossain Babul and Metropolitan Awami League General Secretary Mohit Ur Rahman conducted the peaceful conference.
Road Transport Minister Obaidul Quader said, "Government has smuggled money out" in response to the statement of Dr. Kamal Hossain, President of Public Forum, Obaidul Quader said, "Monkey sings music, Sheela floats in water." Mr. Kamal Hossain is the mystery man of politics. When Bangabandhu was arrested by the Pakistanis in 1971, Kamal Hussain got down from the car in front of the Intercontinental Hotel and entered the hotel. He was not heard from after that. We got news that he has gone to Pakistan. Escape to Pakistan, brother we did not escape. You later became the Foreign Minister of the government by the grace of Bangabandhu. Today Kamal Hossain talks about money laundering.
Obaidul Quader said, what did Mr. Kamal Hossain do, he made black money white. You launder money, don't mention Tarek's name. He smuggled money himself, he smuggled hundreds of crores of rupees through his Jewish son-in-law. The people of the country want to know how much money has been smuggled. Dr. Kamal Hossain himself has evaded tax. He went to court for tax evasion and then filed the tax with orders. Kamal Hossain evaded tax. He now looks at Sheikh Hasina and says big things.
Addressing Dr. Kamal Hossain, Awami League General Secretary also said, Tarek Rahmans will escape, Kamal Hossain Sahib, we knew that you always have a visa in your pocket. Journalists also know that Kamal Hossain always has a visa in his pocket. He suddenly went abroad without even telling his team members.
Earlier in the morning, the leaders and activists started coming to the conference venue with a procession from different parts of the district. By 10 o'clock in the morning, a large number of leaders and activists gathered at the conference venue. Most of the leaders and workers who came to the conference wore yellow, white and pink T-shirts and caps. Many women workers were seen at the conference venue
The entire Mymensingh is floating in the tide of joy and excitement centered on this conference held after six years. Trinamool leaders, workers and supporters of Ujjivit Dal.
The road around the conference was filled with billboards, pylons and festoons of Awami League leaders. Big gas balloons bearing pictures of the leaders are being felicitated. A stage of 120 feet length and 32 feet width has been prepared for the conference. The stage was created by the workers of the decoration company from Dhaka. There are seats for 200 leaders on stage.
Officer-in-Charge (OC) of Kotwali Police Station Mohammad Shah Kamal Akand said, the entire conference area has been brought under CCTV cameras. More than 500 policemen have been deployed to prevent chaos. There is also intelligence surveillance.
Incidentally, before this, on April 30, 2016, the conference of district and metropolitan Awami League was held. Later on October 10 of the same year, Advocate Zahirul Haque Khoka was made the President and Advocate Moazzem Hossain Babul was made the General Secretary of the District Awami League. On the other hand, Mohit Ur Rahman performed quiet duties as Ehteshamul Alam President and General Secretary in the Metropolitan Committee.