National, Back Page
AL pays respect to Shaheed Dr Milon
---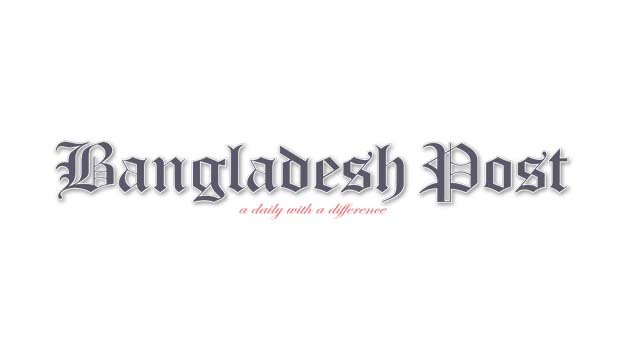 Bangladesh Awami League (AL) and different other social and political parties on Saturday paid respect to Shaheed Dr Shamsul Alam Khan Milon who was killed during the anti-autocratic movement in 1990.
AL General Secretary and Road Transport and Bridges Minister Obaidul Quader along with party leaders placed wreaths at the grave of Dr Milon on Dhaka Medical College (DMC) premises Saturday morning.
After placing wreaths, Obaidul Quader said sacrifice of life of Dr Milon had intensified the anti-autocratic movement and Awami League President Sheikh Hasina played uncompromising and bold role in this movement that ultimately toppled the then autocratic government.
AL organising secretary Advocate Afzal Hossain, central leader Dr Mostafa Jalal Mohiuddin, science and technology affairs secretary Abdus Sabur, deputy office secretary Sayem Khan, among others, were present at that time.
Dhaka north and south units of Awami League, Bangladesh Chhatra League, Krishak League, Awami Jubo League and party's other associate organizations paid respect by placing wreaths at Dr Milon grave at the DMC.
Shaheed Milon's family, BNP, JaSaD, Workers Party, Bangladesh Medical Association (BMA), Bangabandhu Sangskritik Jote also placed wreaths at Dr Milon's grave.
Awami League and different socio-political parties also placed wreaths at Shaheed Dr Milon's memorial at the TSC of Dhaka University in the morning.