Special Supplement
Agrani Bank plays significant role in country's economic growth : Zaid Bakht
---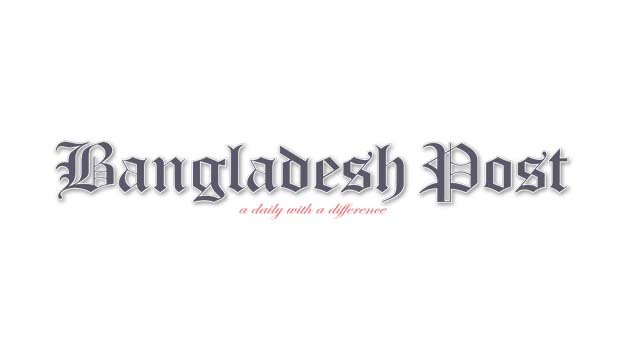 Dr Zaid Bakht, the Chairman of the Board of Directors of Agrani Bank Ltd, is an eminent economist and researcher in the field of development economics with special focus on trade, macroeconomic management, industry, private sector, SME development and issues related to physical infrastructure. Dr Bakht has made a great contribution to national-level policy formulation in the field of industry, national income accounting practices, development planning and public expenditure. He served Bangladesh Institute of Development Studies (BIDS) as the Research Director until 2014. Dr Bakht has vast experience in leading major research projects of the government of Bangladesh, World Bank, ILO, ADB, ESCAP, EU, FAO, UNCTAD, and Japan Bank for International Cooperation (JBIC). In an exclusive interview with Bangladesh Post, he talked about the banking sector, the government-announced stimulus packages, the present state of Agrani Bank and its future plan. Following is the full version of the interview:
Bangladesh Post: Would you please tell us how far the initiatives like the stimulus package and other moves taken by the government will effectively work in mitigating the adverse economic impact caused by the Covid-19 pandemic?
Dr. Zaid Bakht: You know the threat Bangladesh has faced like other countries in the health sector I must say that there were some issues in our favour. The rate of affected Covid-19 cases was comparatively less in our country, the fatality rate was also lower. The lower income segment of people could be the worst sufferers but luckily by the grace of Allah most of them remained protected. Despite some negligence on the part of the health directorate we have not suffered so badly as had been expected. Still there are challenges ahead. However, people are trying to overcome the crisis through positive thinking. As a result, I strongly believe that the wheel of economy would soon return to pre-covid-19 situation. This is the dynamics in terms of health situation, but if we consider the economic issues or steering the economy forward, the initiatives taken by the government have certainly played a huge supportive role in keeping the wheel of economy alive.
Dr Zaid Bakht, the Chairman of the Board of Directors of Agrani Bank
We extended the hands of cooperation to the workers, especially in the export sector. Today you see the improvement of what so far has taken place in the export sector, could not have been possible if there were no stimulus in the export sector. Later we have helped the large industries under the stimulus package. More or less every one of them were in a constraint of cash flow. The cases that came to us we saw that even some of the well-established corporates bodies were also suffering from the crisis of liquid cash flow, so I believe that this stimulus support provided them with flexibility, also helped them to perform in the economic activities. So, I strongly feel that the government's move was definitely a timely decision. The move has greatly contributed towards getting the wheels of the economy moving. And it ultimately worked to bring dynamism back to the economy.
In the future, the world economy on the perspective of Covid-19 may face a setback again because there are fears of a second spell of Covid-19 infections as it has already started in many countries, but we can see all are moving through a resilient way. The second wave of Covid-19 is coming at the same time the export orders are also coming because people have realized that lockdown is not a long-term solution. It's not possible to continue with lockdown for years together. People are being infected but they are also trying to get out of the situation. In our country we have some natural advantages that is why the rate of affected people and even the fatality rate is fewer.
In fact, I am very optimistic that the forward movement of the economy will gain further momentum in the coming days. If you notice, nobody expected that such a huge amount of remittance would come to the country amid the Covid-19 global crisis. Our expats are remitting money here amid this crisis here. The 2 percent incentive in remittance offered by the government has also worked well. I believe that the financial institutions have a big role here.
Agrani Bank Chairman Dr Zaid Bakht, and Managing Director and CEO Shams-Ul Islam along with other senior officials greet Finance Minister AHM Mustafa Kamal in a ceremony recently.
On behalf of Agrani Bank, I can say that one of the key foundations of our banking strategies were providing subsidy to the export and remittance. You may be aware of the fact that to run an industry one must have liquid flow of money as well as of foreign currency. That's why I have given much importance to these two issues after I had taken the responsibility. We took various initiatives like meeting the exporters, making regulations more flexibility in the process of giving approval to them so that their needs can be met quickly and the services can be provided in a better way. As a result, the export growth and absolute level of export has increased significantly.
You can see in 2019, export through our bank was Tk 11,000 crore, which is much more than the export through any other public sector bank. Only Tk 2,500 crore worth of goods were exported through Sonali Bank and Tk 2600 crore through Rupali Bank.
Similarly, we lay due importance on remittance. It went two ways, one is, we visited remitters' homes to establish personal relationships with the remitters and their family at home. Our expert team has installed an app on individual cell phones of expatriate workers so that if he is unable to go out of his or her home due to Covid-19 restrictions then or she can remit money staying at home.
From this end what we have done is that we have made arrangements to reach the remitted money to the beneficiaries (families here) quickly as possible and in a friendly and easy manner. To facilitate this arrangement we have our branches, where there is none, we have set up agent banking booths.ssss
We are the only state-run bank which has about 200 agent banking outlets. We have set up agent banking booths selectively at the potential areas for receiving remittance and we got the visible result of the move.
Thirdly we have established a connection with mobile financial service provider organization bKash so that we can send the beneficiaries' money even through bKash app if needed. As a result, in terms of remittance in the whole of Bangladesh our position is next to Islami Bank. We are number one among public banks and in 2nd position among all banks.
So, this has given us an additional advantage which is why we have given importance on opening new accounts for agent banking and sending remittance. We try to inform the beneficiaries that if they have an account then it becomes easy to handle remittance. They can also buy savings bonds from banks through the account; all these caused us to have a very impressive low cost deposit growth.
In 2019 our deposit growth was 11 percent, our nearest competitor has only 6 percent, so this has benefited us in two ways - that is we have no liquidity constraint as well as we have better foreign currency reserve. In fact, we have been able to attract big corporate groups to do business using Agrani Bank again. I am happy to mention that many of our 'old clients' who had left us long before are now coming back to rebuild professional relations with us.
At the same time, we are in the continued process to improve the quality of our client services through utilizing the application of upgraded technologies. We are the only bank which runs a total of 958 branches through real-time online banking. None of the banks in our country has such real-time online branches. Maybe the branches of all private sector banks have real-time online services because they have a limited number of branches like 200, 300 or 400 but for public banks it is difficult. As you may know that Sonali Bank has much more branches than Agrani Bank, they are yet to introduce real-time banking at all their branches.
We have introduced real-time banking in all 955 branches together. So, we are capable of providing that service. I always use an example of 'Pran Group' that manufactures local market-oriented products. They have distributors across the country. They want two things that is having wide network of banking services everywhere and that have to be integrated. , Agrani Bank is way ahead in offering such banking facilities. Many professionals banking with us have expressed satisfaction.
So, we believe that the availability of liquid flow, use of modern technology and reserve of sufficient foreign currency has empowered us to many extents. If you notice carefully, banking once meant largely involving international trade and developing project financing. In fact, at one stage all the international trades were handled by the private sector banks, import, export, almost everything was done by them. The public banks used to handle only the public sector or the government imports. I tried to bring changes to this and convinced policy makers to allow us to enter in foreign trading because the turnover time is less here. If you allocate a project loan for the term of say 10 or 15 years the return takes a long time. However, if you finance an export LC or import LC then it takes less time to complete the process and you are getting the commission much faster. If needed you can roll the money again to finance another LC etc.
We have financed LCs for imports in 2019 worth Tk 38,841 crore, our nearest competitor - Sonali Bank, did business worth Tk 25,000 crore, Janata Bank worth Tk 21,000 cr, Rupali Bank worth Tk 15,000 cr. In export you will see much more striking figures. Agrani Bank's figure is Tk 11,000 crore, Janata Bank Tk 9,700 crore, Rupali Bank Tk 2, 600 crore, Sonali Bank 2,500 crore.
If the banking sector does not get involved in international trade then they will not flourish.
What Sonali Bank does, is that they mostly do treasury functions, invest capital in the money market, their AD ratio is only 47 percent. If they get a deposit of Tk 100 they have policies of allocating loans only 47 percent. After my joining Agrani Bank it was 54 percent which I pushed to 67 percent now. Although the rate is higher in Rupali and Janata Bank, actually we do not want to be over aggressive because risk is involved there. At the same time we have to follow a ceiling given by Bangladesh Bank. Last year our ceiling was 20 percent but I distributed loans up to 24 percent that's why I had to explain to them. Although we explained them logically.
So, this is how the state run banks have been playing bigger roles by extending cooperation in implementing even bigger development projects of the government, financing them and supporting other infrastructure development projects.
Only the Agrani Bank has supplied $ 1.2 billion foreign currency for the 'Padma Bridge,' and we did solely from our own source without any help of Bangladesh Bank. We supplied it from the US Dollar earned by our own sources. It's a big satisfaction for me as well as a big relief for the government that it was not forced to seek foreign currency from any foreign bank. We administer all the social safety net programme of the government without charging any fees.
Bangladesh Post: Do you think that innovation and further modernizations can be introduced to improve quality of services by the public banks?
Dr. Zaid Bakht: Yes, indeed. There should be dependable and modern technology to ease banking. Otherwise, you will fail to provide that level of services effectively and timely. At the same time, you must improve the quality of services to your clients. The main complaint of common people about the state-run banks is standard of services. We introduced SMS banking which no other state-run banks have done so far. On the other hand, inspiring the employees and keeping their spirits high are very important things. We have laid importance on two things in this regard which are creating trust among them about the top leadership of the bank, and we were able to build a good reputation. Another important thing is evaluation of performance of employees. Earlier, it was known that no promotion would take place without exerting influence. After taking office, I have introduced a system of evaluating performance based on the employees' efficiency and sincerity.
Bangladesh Post: We know that banks are the lifeline of the economy of any nation. In respect to that how do you evaluate the role of banks in boosting economic growth?
Dr. Zaid Bakht: Gradual increase in private and public sector investment has pushed Bangladesh's economy. The upward trend of economic growth (GDP) in Bangladesh gradually rising from 5 to 8 percent is an example.
The contribution of the industry sector in GDP growth is now 30 percent after increasing from 15 percent. A big portion of this successful chapter is the private and public sector investment. The fact is that the contribution in the industry sector has been almost doubled.
Bangladesh Post: Would you tell us about the shortcomings of the banks?
Dr. Zaid Bakht: Well, there are shortcomings in both, public and private sector but they differ. People are learning and so is the government. However, it will take time to streamline everything. For instance, the burden of classified loans will gradually reduce. When I joined Agrani Bank I inherited a 25 percent bad loan, now it has come down to 13 percent. Since my joining the defaulted loan is within a single digit. The loans are distributed now with more careful monitoring and evaluation.
Bangladesh Post: How would you evaluate the role of Agrani Bank in industrialization and growth?
Dr. Zaid Bakht: Well, I told you earlier that as a public bank we have to participate in many development works of the government. Today Agrani Bank is a major financier in the country's energy sector. In the private sector also we have financed many mega development projects in growth of industries. For instance, we have financed - 'Mayor Hanif Flyover'. No private bank was interested in financing it as they had predicted that the project will not be so profitable. In the end we offered to finance the project because it's a priority project of the government and we are partners of the development projects of the government.
In terms of keeping the wheels of the economy moving or expediting the growth process, you see the state-run banks have some rigidity. For instance, we had to implement the 9 percent interest rate quickly after the government's decision from June 2018, whereas the private banks introduced it after one and a half years.
I have to keep a provision for the NPL. If you see our operating profit, we made a profit of more than taka 1000 crore. We are lending consciously, so now many 'clients' are interested to come to us instead of choosing to go to private banks. Because they have been very selective in distributing loans because of the 9 percent interest rate. The state run banks have this opportunity to meet their demands. The growth of all banks is better in terms of Loan and Advances. So, I believe that be it private or public, the banks can play a key role in further economic growth by distributing loans with due diligence and improving service quality.
Bangladesh Post: What about research and analysis in the banking sector?
Dr. Zaid bakht: Yes, I must admit that we are very weak in dealing with the issues. The role of research and analysis is most significant in financing projects. It helps run banking programs scientifically or to calibrate the credit distribution process. We have inefficiencies and also lacking. So, we must bring that exposure, training and orientation in this regard. We are to see banking from that modern point of view.