All Section, City
Actions of countries not enough to save the world: Dr Hasan
---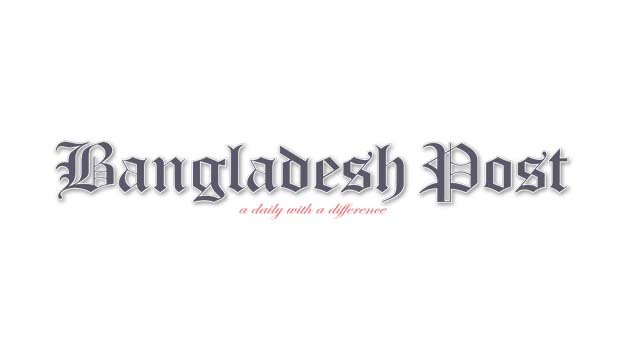 Information and broadcasting Minister Dr Hassan Mahmoud said that the steps that human societies and states have taken so far to save the people of the world are not enough to save the people in the long run. Developed countries, especially those that are increasing greenhouse gas emissions, need to come forward.
He was speaking as the chief guest at a seminar on 'COP 26: Achieving and Future Things' organized by Bangladesh Climate Change Journalists Forum (BCJF) and IDEB at the Diploma Engineers Institution in Kakrail on Monday afternoon. Habibun Nahar, Deputy Minister, Ministry of Environment, Forests and Climate Change and Mohammad Hossain, Director General, Power Cell spoke as special guests at the seminar, chaired by AKMA Hamid, President Engineer, Institution of Diploma Engineers, Bangladesh-IDEB.
Regarding the evaluation of COP-26 at the World Climate Conference, the Information and Broadcasting Minister said, "We cannot say that COP-26 is a success but it is not a failure. We have many expectations before the COP meeting but not all expectations are met. The good side of COP 26 is that there is a consensus on some issues."
For example, 141 countries of the world have agreed to increase forestry and reduce energy production from coal. But the steps that states have taken are not enough to make people in the world risk-free, he added.
"In this case, the steps taken by Bangladesh under the leadership of Prime Minister Sheikh Hasina have shown the way to many countries of the world. We are innocent victims of climate change because we are not responsible for it in any way," said Dr Hassan Mahmud.
"Per capita greenhouse gas emis sions of Bangladesh are negligible compared to developed countries. But now, Bangladesh has become a developing country. The Prime Minister is the Chairperson of the Climate Vulnerable Forum. Despite not having any obligation on Bangladesh, Prime Minister Sheikh Hasina has already announced that by 2041, 40 percent of our energy production will be in green technology.
This is a very ambitious plan. No one has asked us to do this, the Prime Minister has made this announcement on her own initiative and by 2050 we have a dream to reduce the greenhouse gas emissions to zero quota," Dr Hasan added.
Deputy Minister for Environment, Forests and Climate Change Habibun Nahar in his speech thanked BCCJF for organizing the seminar and called for continuing such initiatives.
Director of the Department of Environment Mirza Md Shawkat Ali presented the keynote address at the seminar conducted by Kawsar Rahman, President of Bangladesh Climate Change Journalists Forum. Hafizul Islam Khan, Director of the Center for Climate Justice Bangladesh, Professor Dr. Stamfoot University spoke as a negotiator. Ahmed Kamruzzaman Majumder, Md Faruk Rahman Rumi NCCB and BCCJF General Secretary Motahar Hossain were present at the programme.