Country
8 to die for Lakshmipur BCL leader murder
---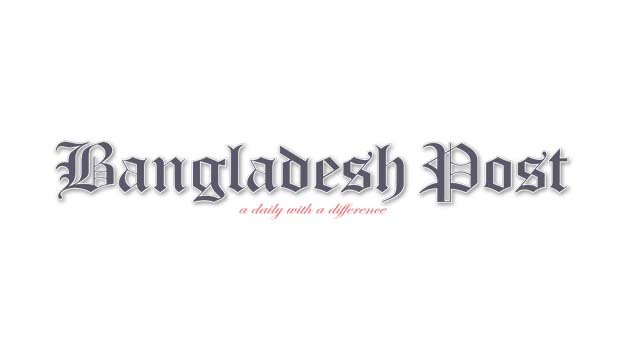 A Lakshmipur court on Monday sentenced eight people to death for the murder of Lakshmipur Chhatra League leader Mehedi Hasan Jashim.
Additional District and Sessions Judge Amina Farhin delivered the verdict on Monday.
State counsel Jashim Uddin confirmed it. The police had submitted charge sheet against 12 suspects in the case. However, four had died before the conclusion of the trial. The court convicted the remaining eight.
Seven of the convicts were in court to hear the verdict but one, Hizbur Rahman Swapan, is absconding.
The rest of the convicts are – Mobarak Ullah, 66, Ali Hossain Bachchu, 50, Mobarak's son Kabir Hossain Ripon, 30, Md Khokan, 50, Md Mostafa, 70, Abul Hossain, 50 and Zafar Ahmad, 55. All of them hailed from the Sadar Upazila's Dattapara Union.
Jashim was one of the Chhatra League's secretaries at Kafil Uddin Degree College in Lakshmipur's Sadar Upazila. Late on the night of Feb 10, 2013, men entered his home and shot him dead.
According to the case dossier, Jashim's father Mofiz Ullah had a dispute over land with Mobarak and Bachchu. Mobarak's group attacked Mofiz and his family on Jan 7, 2013, following the squabble. Both groups filed separate cases against each other over the incident.
After the filing of the cases, Mobarak's group attempted to force Mofiz to withdraw the case. Mofiz and his family stayed at different relatives' houses after receiving death threats from the group.
Meanwhile, Md Nurnabi, then sub-inspector of Dattapara Police Station, pressed charges in Mobarak's case, removing Jashim's name after the investigation. The removal of Jashim's name from the chargesheet angered Mobarak and his group. Amid this situation, Jashim went to Saudi Arabia to work, but returned home again on leave. He went into hiding at a relative's house in Bangakha Union after getting death threats from Mobarak.
Mobarak's accomplices stormed into the house on the night of Feb 10, 2013, and shot him dead.
Jashim's father filed a case against 12 people including Mobarak and other 10 to 12 unidentified suspects at Lakshmipur Sadar Police Station a day after the incident.
Abu Naser, the then sub-inspector of Lakshmipur Sadar Police Station and investigating officer of the case, submitted a chargesheet to the court in 2014. Allegations against Mobarak, Bachchu, Oji Ullah, Ripon, Swapan, Abul Kashem and Safiq Ullah were initially proven in the court.
The Criminal Investigation Department reinvestigated the case afterwards and indicted the 12 convicts on murder charges.
"My son was shot dead. I am satisfied with the verdict as the court sentenced them to death," Mofiz said.