All Section, Education & Culture
69 DU students given Dean's award
---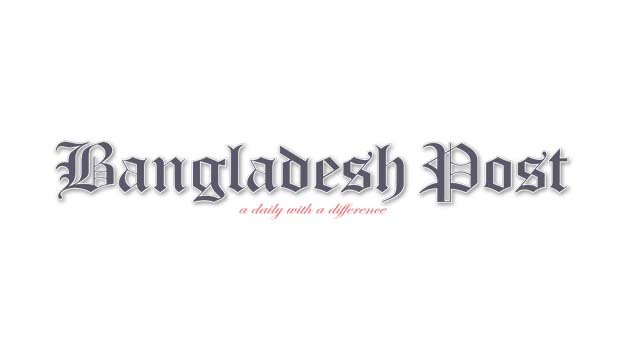 Sixty nine meritorious students of different departments under the Faculty of Business Studies of Dhaka University (DU) have been given "Dean's Award" for their outstanding academic results in BBA and MBA examinations.
Dhaka University Vice Chancellor Professor Dr Md Akhtaruzzaman distributed the awards among the brilliant students at a function held on Sunday at Nabab Nawab Ali Chowdhury Senate Bhaban of the university.
Dean of the Faculty of Business Studies Professor Shibli Rubayat Ul Islam presided over the function while Deputy VC of Blekinge Institute of Technology, Sweden Professor Dr Andreas Larsson and Director of Army Institute of Management, Kolkata Major General (retd) AK Sapra addressed it as special guests. Chairmen of different departments declared the names of awardees. Chairman of the Department of Accounting and Information Systems Professor Dr Riazur Rahman Chowdhury gave vote of thanks.
The awardees from MBA programme are Seeratus Sabah, Istiak Bulbul Tawhid, Sabrina Sharmin Nishat, Hasibul Islam, Farzana Tazin and Muhaiminul Islam (Management), Md Shafiqul Islam, Ibrahim Khan, Md Ismail Hossain, Raihan Sobhan, Sirajum Munira Chowodury Otisi, Shubrata Biswas, Md. Abu Nesar, Saud Al Rafi, Md Khaled, Rifat Jahan Ana, Nahida Parvin and Md. Noor Hossain (Accounting and Information Systems), Jannatul Fardues Airin, Ipsita Datta, Sumona Akter Sumi, Rownak Jahan and Sumi Akter (Marketing), Sharfuddin Ahmed (Finance), Monija Khatun, Fahad Zeya, Susmita Dev Burman, Md. Golam Ramij, Nargis Sultana, Afrin Sultana, Samrina Tabassum, Mita Rani Paul, Nishat Rumaly, Mithun Chokroborty, Md Mustafizur Rahman, Md. Adnan Ahmed and Md. Emon Arefin (Banking and Insurance), Afruza Haque, Sharmin Akter and Rasheda Akter Rupa (Management Information Systems), Shelamony Hafsa (Tourism and Hospitality Management), Farjana Nasrin and Tasneem Nabila Islam (International Business).
The awardees from BBA programme are Md Akidur Rahman, Atiullah Akond, Razwan Ahamed, Sultana Razia, Sanjida Afrin, Onik Pal, Mahmudur Rahman, Md Turikol Islam, Shrabonti Saha, Soiloor Nandini Arunima, Rokibul Hasan Sakib and Shohana Islam Sumona (Accounting and Information Systems), Shahedul Hasan, Tanzina Akhter and Marzia Miti (Marketing), Belayet Hossain, Imran Mahmud, Tahmid Islam, Maria Yousuf and Mitu Begum (Finance), Sabrina Akhter Mila, Nipa Saha and Abhishek Chakravarty (International Business), Tahmina Akter and Md Nazmus Sakib (Management) and Sumaiya Siddiqua (Management and Information Systems).