National
3 held over ex-RU student murder
---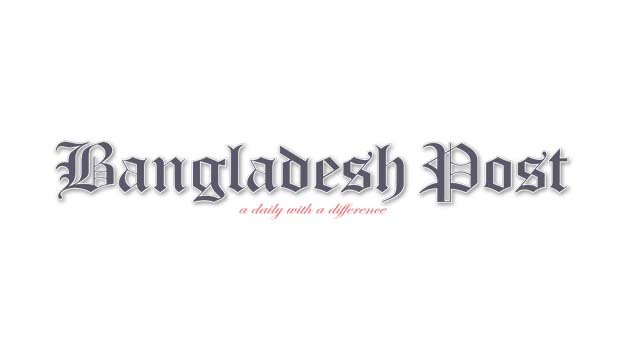 Three youths were arrested from Savar and Narail on Monday night in connection with the murder of former RU student Mustafizur Rahman. Among them, two were arrested by RAB-4, and another was arrested by police.
The arrestees were identified as Azad Sharif, 29, son of Nizam Sharif of Moralganj police station area of Bagerhat district, Mohammad Roni alias Doggy Roni, 30, son of Abdul Gani of Dagarmora area of Savar municipal area, and Arif Meer of Kalabaria village under Naragati police station of Narail district. There are learnt to be professional killers at Ashulia and Savar areas.
RAB-4 informed former Postgraduate student of the Department of Philosophy of 2019 of Rajshahi University deported from a bus at Shimultola area of Savar early on October 24 morning. Soon after, three muggers looted money and valuables from the possession of Mustafizur and stabbed him indiscriminately before escaping. Mustafizur, 28, is the son of Mujibur of Naopara village under Durgapur upazila of Rajshahi district.
Members of RAB-4 in cooperation with Savar Model thana police and Police Bureau of Investigation started a massive operation to arrest the killers of Mustafiz and arrested two persons. RAB informed, two arrested persons admitted to kill Mustafiz.
Unu Mong, Assistant Superintendent of Police of RAB-4, informed that two arrested killers will be handed over to Savar Model thana police on Tuesday morning. RAB was continuing its operation to arrest another killer. The accused were trying to escape abroad. Mujibur Rahman, father of the deceased filed a case accusing unidentified persons three-day after the murder.
On other hand Mohammad Saiful Islam, Inspector (Investigation) of Savar model police station told The Bangladesh Post, "Arif Meer, the another arrestee fled from Savar to his own district Narail soon after the incident, but Police men of Naragati police station of the district arrested him following an arrest warrant of another different case.
Earlier Bangladesh Post found and published some active member's name of the mugger's ring of the area including Roni, Sharif, Arif, the arrestees, which ring has been active in the area for long and carrying out all the criminal activities there, and it was published in Bangladesh Post online on Monday and in print version on Tuesday.