National
27 unions in Satkhira flooded for breach of embankment
7.5 thousand fish enclosures washed away
---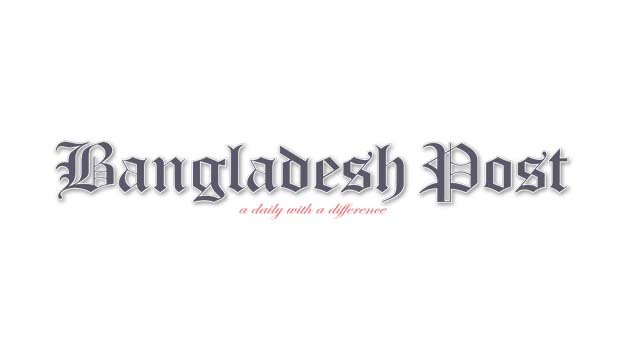 Cyclone Yaas has caused severe damage to embankments and fish enclosures locally known as 'Gher' in the coastal upazilas of Satkhira including 27 unions of Shyamnagar, Asashuni, Debhat and Kaliganj.
Embankments of Water Development Board have been breached in at least 22 places and at least 67 villages in the district have been inundated in 43 places. At least seven and a half thousand fish enclosures have also been washed away.
According to the district Fisheries Department, Asashuni and Shyamnagar upazilas of the district have suffered the most damage. Three thousand five hundred enclosures have been washed away in Padmapukur, Gabura, Kaikhali, Nurnagar and Burigoalini Unions of Shyamnagar Upazila. The amount of loss is about Tk 50 crore.
On the other hand, 2,560 fish farms in Pratapnagar, Sriula, Asashuni Sadar, Baradal and Khajra Unions of Asashuni Upazila have been washed away and the amount of loss stands at Tk 2 crore 60 lakh. The damage was comparatively less in Debhata and Kaliganj upazilas.
Of these, 2,560 fish firms in 6 unions of Asashuni upazila, 3,500 in 7 unions of Shyamnagar, 300 in 3 unions of Debhata and 1,200 in 11 unions of Kaliganj upazila have been flooded by the water breach.
Satkhira District Fisheries Officer Mashiur Rahman said the tidal wave has hit the coastal areas after the impact of cyclone Yaas. As a result, water breached the district breaking the coastal embankment on some points and overflowing them on other points. Therefore, 7,560 fish enclosures have been flooded causing a loss of Tk 55 crore 19 lakh.
The amount of damage is likely to increase further. The damage from cyclone Yaas is even greater than the damage caused by cyclone Ampan last year. All the fishes in the enclosure had become suitable for sale, so the loss incurred by the fish farmers is even higher this time, he added.
Pratapnagar UP Chairman Sheikh Zakir Hossain, Gabura Union Parishad (UP) Chairman GM Mashudul Alam, Padmapukur Union Parishad (UP) Chairman Ed. Ataur Rahman and other locals said in all, about 66 villages in the district have been inundated by sea water.
On Wednesday morning, due to tidal pressure, four points of embankment in Jhapa village and two points in Patakhali were broken. The river overflowed at least at 17 places, including two points in Ramjannagar, two points in Kaikhali, one point in front of Vetkhali Jame Mosque, three points in Burigoalini and one point in Nurnagar Union.
Later these embankments were broken and village after village was flooded. Villagers and people's representatives are trying to repair the dam by throwing sandbags and soil.
Besides, water is entering the locality by breaking the embankment of 8 points including Kurikahunia launch ghat, Harishkhali, Chakla, Ruiyar Beel, Subhadrakati, Dighlarite Oklanpur of Pratapnagar union of Asashuni upazila. All the villages in 6 wards of the union have been flooded. At the same time, embankments at Dayarghat and Balabaria in Asashuni Sadar have been flooded. Vast areas have been inundated by overflowing of Kopotaksh river dam at Rajbangshipara in Pirojpur of Khajra union of the upazila.