City
Thailand keen to work with Bangladesh on cyber security, e-governance
---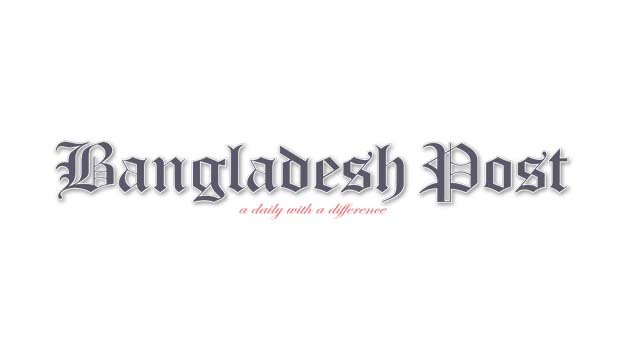 Thailand has expressed interest in working with Bangladesh's ICT department on cyber security, e-governance and startup ecosystem development and knowledge sharing.
Chaiwut Thanakamanusorn, Minister of Digital Economy & Society of Thailand, expressed this interest during a bilateral meeting with Zunaid Ahmed Palak, Minister of State for Information and Communication Technology at his office in Bangkok on Monday.
During the meeting, they discussed digital health, digital education, digital government, cyber security, startup ecosystem development, research and innovation in Bangladesh and Thailand.
During the meeting, the state minister for ICT highlighted the success of Digital Bangladesh and Bangladesh's plan to build a smart Bangladesh by 2041 to Chaiwut Thanakamanusorn. He further explained to them the experience and design share of GRP, e-documents etc. of Bangladesh.
Chaiwut Thanakamanusorn highlighted the achievements of Digital Bangladesh, especially in terms of GDP growth, internet usage, growth of IT industry and various other issues.
The two Thai ministers were impressed by Bangladesh's success in GDP growth, Internet penetration, IT industry growth and digital governance.
The meeting was informed that the structure of the Ministry of Digital Economy and Society (MDES) of Thailand is similar to that of the ICT Division of Bangladesh which is promising for both the countries.
The meeting was further informed that a draft of Bangladesh Data Protection Act has been prepared recently which Thailand has already enacted. That it is very necessary to protect our data sovereignty.
"We are working closely with all BIMSTEC countries to build regional strength in ICT. I believe that BIMSTEC countries need to develop their own social media and communication applications and in particular data policies to protect their sovereignty," Palak said
The country's top officials, including councilors were present at the time.
The State Minister for ICT also addressed the Bangabandhu Chair Dialogue titled 'Future of Innovation in Bangladesh and Opportunities for Global Cooperation' organized by AIT at the Asia Institute of Technology (AIT) campus in Rajdhani Bank.
On the occasion, the State Minister for ICT said that Digital Bangladesh is the philosophy of Prime Minister Sheikh Hasina. The minister told the story of building a digital Bangladesh under the leadership of Prime Minister Sheikh Hasina for the last 13 years and under the supervision of ICT Advisor Sajeeb Wazed Joy.
IT President, Recharge Chart Professors and students were present on the occasion.